Completed chat with KU football beat writer Matt Tait
June 21, 2012
This chat has already taken place. Read the transcript below.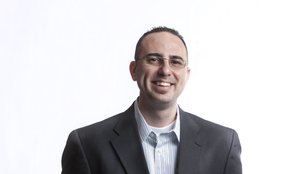 Here's the transcript from the latest edition of our "30 for Thursday" KU football chat with beat writer Matt Tait. As we enter the final week of June, football workouts are in full swing and the NBA Draft is right around the corner.
Moderator:
Time for another KU football chat and we've got a wide range of questions again. Looks like we're right on time today, so let's get started.
Matt Tait:
Sounds great. Fire away!
I am curious at to your thoughts on why Turner Gill failed at KU. All evidence supports that the slide that began under Mangino continued under Gill, despite what he promised (recruit, recruit, recruit). I'd be interested if you could give specific reasons for his failure (maybe 3-5 specifics) as I've never seen these outlined, eg poor recruiter, poor at X's and O's, bad staff, inability to get players to develop, etc, etc. My one thought is that he operated KU just as he did Buffalo, ie, he recruited players whose only other offers were from MAC schools and he brought many of his coaches from his time at Buffalo. It seemed to be as if he never realized the Big 12 is a whole other animal relative the the MAC.
Matt Tait:
The recruiting certainly hurt and, you're right, Gill never really seemed to make the adjustment to the Big 12 level.
But beyond that, I think the main problem was his inability to communicate successfully with his players, his staff, the media and the fans. Too often Gill's words sounded good but had no substance behind them. Further, too often Gill's words were the same old message.
As far as the on-the-field stuff goes, I'm not sure he's built to be a head coach in the first place. He knows the game, but I'm not sure he knows how to teach it. He could certainly be a good motivator and a lot of guys who have played for him have liked him. But his inability to get teams ready to play and, worse yet, his inability to make adjustments during the games just buried him.
In my opinion, you can't put Gill's failure all on one thing. He didn't do anything well and he did a lot of things poorly. The combination of those things really hurt the program and ultimately spelled the end for him.
In short, KU and the Big 12 just were not the right fit for Gill.
It seems like we are not getting a lot of commitments in football. What happens if we do not have a winning season in the fall? Are we right back where we have been?
Matt Tait:
It's way too early to start thinking like that. We're not even out of June yet. Even though KU might have had more commitments by this point in the summer in past years, that doesn't mean they're behind as of today.
A couple of reasons for that include the new staff taking its time to really evaluate guys before it offers them and, two, athletes taking their time in looking at KU because of that new staff.
The commitments will come. And the guys they do have commitments from already are all very nice players. I suspect that we'll see several more in the coming weeks and that recruiting will be a strength of this coaching staff.
After losing a kicker a couple weeks back I was wondering who will be kicking for us this year? I have heard remarks stating that we will just go find some soccer player to fill the position. Is it really that easy? If it is then why doesn't every school have a good kicker? Is it too much to ask for a Mason Crosby caliber kicker on our team?haha
Matt Tait:
It's definitely not that easy and having a solid kicker can be a real weapon for a football team at any level. KU hasn't had that very often over the years, but I think Ron Doherty can be at least solid.
With the departure of Alex Mueller (transferring) the job is Doherty's to lose and I think he'll do a solid job knowing that it's his.
He has experience, a good leg from 40 or so and in and should be able to develop deeper range.
If Doherty struggles or is going to be pushed, it likely will be by a walk-on from Pittsburg named Austin Barone. Don't be turned off by the walk-on tag by Barone's name. With kickers, that's not nearly as big of a deal as it is with position players.
http://www.cbssports.com/collegebasketball/blog/eye-on-college-basketball/19377886/ncaa-clears-wake-forest-transfer-to-play-immediately-at-villanova
It seems the NCAA isn't entirely heartless when it comes to granting transfers immediate eligibility. Do you think it would have benefited Justin McCay if he'd told us (via you, the media) what his circumstances were? This basketball player from Wake Forest has a mom with health issues and a brother who recently passed away. NO WAY could the NCAA have ruled against him, because there would have been a public outcry from everyone who knew the circumstances.
McCay elected to not share details of his situation. I am all for respecting one's privacy, but if it was such a situation that Weis thought he should be granted immediate eligibility, why not let the public know, and then have the NCAA face scrutiny for ruling against a kid in a dire situation?
Sorry for the long question, keep up the good work!
Matt Tait:
I still think McCay got a raw deal. From what I know, he had a very legitimate case and I also know that guys were granted that waiver for far less severe circumstances.
Having said that, I don't think making it public would have helped one bit and I'm glad McCay did not. That kind of thing is a very private matter and is hard enough to go through in life without having the whole world know about your situation.
It didn't work out for him and it's hard to say why, but I think McCay's attitude after learning he would not be eligible has been fantastic and it could wind up being a blessing in disguise for KU down the road. We'll see.
I will agree with you in saying that it's a darn shame that the NCAA can't be more consistent in how it handles these types of matters.
If Heat win title....that will give Mario Chalmers high school....college..and NBA championships....can you name other players with that distinction?
Matt Tait:
I can't. And I'd be impressed by anyone who can.
I do know this, though. The list of guys who have won NCAA and NBA titles has 38 names on it. Mario would make 39. And he would join fellow-former Jayhawk Clyde Lovellettte, who won an NCAA title with Kansas and a pro championship with the Minneapolis Lakers.
I'd be willing to bet that at least half of those 38 guys won a title in high school, too, but I guess you never know.
We all know that Angel Morris was designated the official "Mom" for the basketball team. Are there any such great individuals for the football team?
Matt Tait:
I don't know the answer to this, but I like the question and I'll add it to my list of possible stories to explore. Thanks for the idea.
It's a different animal with football, 100+ players versus 14, and, unlike with the basketball program where parents moving to town has become more common, that does not happen all that often in football nor is it that visible if it does.
I'll check it out, though. Could wind up finding something cool.

With the playoffs for football coming to a conclusion. what is the likely hood that Big 12 expands to 12 with adding Florida state or another ACC team or adding Notre Dame as a Junior member?
Matt Tait:
Call me a sucker, but I really believe that the league is happy at 10 right now. Will it expand to 12 (or beyond) at some point. I'd have to say "probably" in answering that question, but I'm not sure if it's going to happen in the near future.
Obviously, if they can get Notre Dame, that would be impressive and would make expanding a much more appealing idea. But...... outside of that, I'm not sure there's a ton of interest within to league to add these other schools that have been rumored lately - Florida State, Clemson, Georgia Tech, etc.
Beyond that, I think the conference believes it is in a true position of power right now and is really enjoying that view. No need to rush things.
How do you think coach Self will do in the softball game? I think he will do the best of anyone whose name is not in Cooperstown, but I might be a little bias.
Matt Tait:
Seeing how Coach Self succeeds in everything he does, I'm guessing he'll do well. The main reason? He'll take it seriously. Sure he'll go over there and smile and clown around and have some fun, but he'll also go over there ready to perform and compete. The guy has a knack for making himself look good in any situation and you can bet he'll make sure to carry that into his exhibition softball game with a roster that includes some incredible names.
Should be fun for all.
Did Tom Keegan play football in high school and if so, what position?
Matt Tait:
I don't know that he did and he's out of town right now so I can't ask him. I'm guessing he played when he was younger but may have stopped by the time he reached high school.
I do know that he was a pretty savvy point guard throughout his younger days, though. Ask him about it sometime.
Matt, I love ya bro, but what's going on here lately? There's been like four articles spotlighting one incoming (unranked) basketball player. How many player profiles has there been for the football team? I could be wrong, but football is just around the corner but basketball doesn't start until much later. Do I need to have a word with your editor?
Matt Tait:
No need to talk to my editor. It's not something we can control. The last time we were allowed to talk to football players was at the spring game and we won't be able to talk to them again until August. That's just the way Coach Weis wants to do things and even though it makes for a tough summer in some ways, we have no choice but to respect that. Basketball handles things differently and always has. Maybe someday football will do it that way, too.
August will be here soon enough, though, and we've got some fun things lined up in the meantime.
Is there anything that Weis and/or his staff have done so far that has disappointed you?
Matt Tait:
If I had to pick something, I'd point to the answer I just gave. I would love to be able to talk to a couple of players every once in a while throughout the summer, but I'm not losing sleep over that not happening. Like I mentioned above, August will be here soon enough.
Other than that, though, all of the coaches — and especially Weis — have been great to us and great to work with so far. I'm really looking forward to seeing how it goes during an actual season.
Weis and staff have done a great job recruiting the state of Kansas so far. However, I (and I'm sure many other Jayhawk fans) would love to see Clay Rhodes change his mind and become a Jayhawk. What's the chance Weis / Grunhard can convince this young man to repent and see the light? The dude was a KU fan his whole life growing up...how in the world can he be a Tiger in his right mind. I think it's up to the LJW to hire an exorcist. Let the cleansing begin.
Matt Tait:
Sorry, man. We can't offer much help in the way of recruiting kids and I'm not sure this one will be swayed. He seemed to be pretty happy with his choice when he picked MU and, KU fan or not, I just can't see him changing his mind.
Crazier things have happened, but that would shock me.

Which draft will have more KU players in it...the 2012 NBA Draft or the 2013 NFL Draft?
Matt Tait:
Love this question!!!!
I'll go with the 2013 NFL Draft by a nose.
Obviously Tyshawn and Thomas Robinson going next week will give KU two hoopers in the 2012 NBA Draft. So that would mean that three football guys would need to be drafted next April to beat that.
Tanner Hawkinson and Duane Zlatnik both have a great shot at being drafted, and I'd say Toben Opurum, Dayne Crist, Bradley McDougald, and maybe Josh Williams, Greg Brown and Daymond Patterson or DJ Beshears also could hear their names called.
I'd say football wins 4 or 5 to 2.
Matt, when do the juco and 5th year transfers report?
Matt Tait:
Most of the recruiting Class of 2012 is already in town but there are a handful of guys who have not made it here yet. A week ago or so I tried to find out the list of guys who were here, but KU could not provide that for me.
From what I've been told, though, everyone is on track to report to campus by early July and I don't think missing out on summer workouts in June will cost those guys who aren't here that much. It certainly won't help, but it won't kill their chances for playing time.
Did you attend KU's Friday Night Lights this past weekend and if so, were there any current KU commits or prospects that really impressed you?
Matt Tait:
Sorry. Can't help ya here. The Friday Night Lights camp was closed to the media. The rest of the summer camps are closed, as well.
Wow Notre Dame??? Holy CRAP! I never thought I'd see that as a real possibility. So my question is do you see them really joining? And if so do you think they will end up joining in football as well once the dust settles? Man I'd say this would give us some serious clout at the realignment table!

Matt Tait:
I've long believed that Notre Dame would be Big 12 bound eventually, and I'm sticking to that. Not sure when it'll happen, but if this Olympic move goes down, that can only help the chances of the Big 12 landing Notre Dame football.
I know there are those out there who think I'm crazy for sticking with the Irish in all of this, but it's a gut feeling I've had for a while now.
We'll see.
"Self's Assists Foundation is ready to make a sizable donation toward a proposed recreation complex in northwest Lawrence. KU tentatively plans to build an outdoor track and soccer complex at the site as well."
Based on this line from one of Gary's articles a couple of weeks ago, it appears KU has found where they want to build the Olympic Village. Any word on how close to reality the athletic department is to the start of building the Olympic Village and how likely is it that this northwest Lawrence location is where it will be built?
Matt Tait:
Nothing official, but I think the wheels are in motion and I think there's also still some work to be done.
Like anything of that magnitude, it'll take some time, but if it's done right it could be great news for KU and Lawrence.
I know you haven't been to all of our Big12 cities with just one full season as the KU football beat writer, but which was your favorite away game city so far? And do you think any other cities you will going to this year could be better?
Matt Tait:
I know it's something you're all trying to forget, but I never will. I've been through two full seasons, d_prowess, as I sat through every second of the Turner Gill era and lived to tell about it.
Anyway, to answer your question, it's awfully hard to beat Austin, Texas. Not only is it one of the coolest cities in the Big 12, it's also one of the coolest cities in the country. Having said that, I do think cities like Ames and Stillwater have that same kind of small-town charm that Lawrence has and I've enjoyed most of the cities I've been to.
Although it will be cold, I am eager to see what Morgantown, W.V., is like.
With this new playoff system looming, think the Big XII will actually be 12+?
Also, the KU-NIU game... what percentage of the fans in the stadium will be wearing blue? DeKalb is close to Chicago, which, as you probably know, has a lot of KU alum.
Matt Tait:
You bring up a great point about the KU fans in Chicago, and I expect there will be a good amount of Jayhawks in the stands that day. But Northern Illinois has a loyal following and a solid program, so I don't think KU fans will overwhelm the stadium by any means. Maybe you'll prove me wrong, though.
It's a good one to go to -- good weather, weekend in Chicago, winnable game.
Moderator:
Let's do a couple more...
With Coach Weis publicly stating that he will only be at KU for 5 years, do you think KU or Weis will eventually hire a head coach in waiting? If so, how soon do you see that happening and who do you see possible candidates for a head coach in waiting including?
Matt Tait:
I don't think KU will ever go the "coach in waiting" route. At least not as long as Zenger's around. Just doesn't seem like his style.
That said, it's very possible that Zenger and Weis, together, could identify a coach that they'd like to groom for a possible successor role and, if things go well during the next few years, it would not surprise me at all if that turned out to be Clint Bowen.
Tons of experience at a number of positions and places, KU passion pumping through his veins and experience winning at the highest level.
That's down the road, though, and is dependent on KU winning during Weis' time in town.
After watching the 1st two basketball camp scrimmages, have Tyler Self and Evan Manning been able to compete or were they completely over matched?
Matt Tait:
Overmatched has a pretty negative ring to it, so I won't go that far. It's not like they're out there tripping and falling down. Both guys know the game and know how to play.
That said, they're definitely both a level or two behind the rest of the roster, but that's to be expected.
I've been impressed by the way they've fit in and looked comfortable doing it. I'm very happy for both of those guys. They're great dudes and have always handled themselves with a ton of class.
Matt- Of all the incoming players, who passes the eyeball test & looks the part of a big 12 football player, Crist excepted since he has already passed the test.
Matt Tait:
It may be taking the easy way out, but I think you have to look at the other fifth-year transfers, DE Josh Williams, LB Anthony McDonald and TE Mike Ragone.
Those guys played at Nebraska and Notre Dame so, obviously, they'll look like they belong.
As for the freshmen and juco guys, I think you'll be impressed by TE Charles Brooks and all of the incoming defensive line guys.
Moderator:
We'll call it there. Thanks again to Matt for taking the time to chat and to all of you for filling up the in-box with more great questions. The NBA Draft is next Thursday and Matt will be out in NYC covering that, so we might take a week off from the football chat. Be sure to check out the site Wednesday and Thursday for all kinds of coverage from the Big Apple. Thanks again and have a great day!
Matt Tait:
Totally agree. I continue to be impressed by all of the great questions we get each week and am most impressed by the fact that we've had so few repeat questions. Great work, everyone. Thanks a bunch! See ya next time.