Completed chat with KU football beat writer Matt Tait
June 14, 2012
This chat has already taken place. Read the transcript below.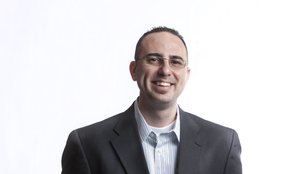 Here is the latest transcript from this week's edition of our "30 for Thursday" KU football chat with beat writer Matt Tait.
Moderator:
Good afternoon everyone. We're running just a little behind today but should be starting with questions as soon as Matt gets off the phone here. Probably five minutes. Hang tight and we'll jump right in as soon as he's ready.
Matt Tait:
Sorry for the delay. Let's roll.
Now that most of the new recruits have arrived on campus have you heard any news...positive or negative concerning any of the guys?
Matt Tait:
Not surprisingly, the feedback has been nearly all good so far. Not only do these guys love Lawrence and love KU, but they also really seem to like each other. It's a close group - especially the incoming class - and they seem to be hanging out together a lot already.
In addition, although no one LIKES to get up before 6 a.m. for a workout, they seem to be enjoying those, too, and continually post things on Twitter about how they're getting better and working harder than ever.
A good sign, for sure.
Do you think HCCW will continue to get fifth year transfers from Notre Dame in upcoming seasons? Or, is this year's trio (Crist, Ragone, McDonald) all we should expect?
Matt Tait:
KU usually isn't in the national conscience too much when it comes to football, but people have taken notice of what Weis have done with fifth-year guys at KU. And more people are looking into the idea.
I think it's something that Weis will consider every year, but it's only something he'll do if he truly believes the guy in question will help the team and be able to play right away. If not, there's no point in taking him -- for the team or the player.
If I were a betting man, I'd bet heavily on the fact that you'll see at least another one or two fifth year guys come in during the time Weis is at KU.
Matt- The O line crop of yongsters that were highly touted as recruits (mostly RS FR) now seem to be all interior linemen since HCCW got the tape out. Do you see the tackle position as a priority and if so, both Juco and High School recruits like the D line this year? Even 5th years if available? We look very thin there after Hawk finishes this year. Thanks for all the reports!
Matt Tait:
Weis is as smart as they come in terms of football knowledge so you can be sure that he realizes and emphasizes the importance of a good O-Line in everything he wants to do offensively.
I haven't looked too closely at what they're targeting for the future yet, but the quick scans of the guys they're interested in have shown plenty of big, athletic linemen on the radar.
That group of red-shirt freshmen is talented, though, and there still could be a tackle or two in that group. Remember, Tanner came to KU as a tight end and wound up being one of the better tackles to come through here. So just because they're not projecting as tackles at this point in time does not mean that they won't get to that point.
The best thing about the O-Line as it currently stands is it's loaded up top with experience and there are a bunch of bodies behind them. The more the merrier with this position.
"Going to the Matt" new name....
Matt Tait:
Not bad. So far, though, I haven't seen/heard anything that's made me want to change from 30 for Thursday... Keep 'em coming, though. It just takes one.
Matt-
Hope you guys are having a great day. Obviously coach Weis knows how to coach quarterbacks based on his past experience. How in the world is he going to protect Crist this year? Webb was constantly under pressure last year...and so was Reesing if people are being honest. Every preseason for the last several years, coaches and sportswriters for Kansas have said that our offensive line was a strength heading into the season. I couldn't disagree more with that statement to be honest. I think our line was pretty average if not below average for the league the past 2-3 seasons. What can Coach Weis do to improve our line besides S&R?
Matt Tait:
This is one of the better questions we've had so far and it's a very valid point.
The only thing I can tell you is that experience matters at that position and the three seniors who KU will trot out there this fall have a ton of it. Hawkinson, Zlatnik and Marrongelli have proven that they can play in the Big 12 and they'll be leaned on heavily this season to anchor the line.
As for what Weis can do to improve things, you obviously hit on the biggest thing and that's improved strength and conditioning. Beyond that, though, I also think his elite ability as a play-caller should put the offense in better positions start to finish and that should help the line perform better.
One other thing that cannot be overlooked here is the role of O-Line coach Tim Grunhard. This is a guy who knows all the tricks, is passionate about the position and has a heck of a track record to back up what he teaches. I really believe that Grunhard could take an average lineman and turn him into a stud as long as the kid is willing to put in the work.
The bottom line is this: Weis is not going to call 80 percent running plays if he doesn't think he has a line that can run block worth a darn. Same goes for passing plays. So once he evaluates what he has and what the line's strengths are, I would bet that you will see him cater his offensive gameplans around those.
Beyond that, the only way to improve things up front is by recruiting better talent and you can bet that Weis is working hard toward doing that - at all positions.
Any update on where you think Robinson and Taylor will be drafted?
Matt Tait:
It is June so I'm not afraid to sprinkle in some hoops.
It's looking more and more likely that Robinson could go as high as No. 2. His measurements definitely came in where he needed them to and he's exactly the kind of guy that Charlotte should want because he'll produce points and rebounds just by being out there.
If I'm betting - today!!! - I'd say he goes second.
As for Tyshawn, he, too, helped himself at last week's combine and I would not be surprised if a few more teams were starting to think about him at the end of Round 1.
As long as the rest of his workouts go well, Tyshawn seems to me to be the kind of guy who someone will trade into the end of the first round to snag.
Matt,
Based exclusively on what you saw at the scrimmage Wednesday, which freshman do you think will make biggest impact this coming season?
Matt Tait:
Perry Ellis impressed the heck out of me. He's athletic, good with the ball and fearless in the paint. There were several times when he went right at Jeff Withey, scoring on some and being denied on others. But you've gotta love the mentality to go right at it.
Another guy who stood out was Andrew White. I thought he might just be a shooter who floats around the perimeter, but he looked good taking the ball to the rim and has a nice mix of jump shot and ball-handling.
This team is going to be ridiculously deep.
Pick the top road trip you would want to take if you were a fan of the team.. WVU, OU, KSU, BU or TTU
Matt Tait:
I'll say Oklahoma. West Virginia's up there but it's a tough place to get to and it could be very cold there on December 1st.
So I'll go with OU, strictly because I'm always so intrigued by the idea of going to these big-time programs and soaking up their atmosphere and history and all of that. It's sort of the same way a lot of people feel about coming to Allen Fieldhouse.... sort of.

Will Charlie Weiss be calling the plays? And will they continue to look to the sideline after lining up for instruction? Thank you for your good coverage of the football program Matt.
Matt Tait:
Weis will call the plays, and I don't expect them to look to the sideline all that often. Certainly not as much as we've seen the past few seasons.
Their eyes will be on one guy and one guy alone - Dayne Crist. Having said that, Crist figures to have a certain amount of freedom with the plays himself, making it a dual-threat of play-callers between him and Weis.
I'm really looking forward to seeing what this offense looks like and what they can do.
Hey Matt, you do a great job and thanks for all your work. I like our O-Line heading into the season but I am a very optimistic FAN, do you think this line can give Crist good time to throw and create running lanes against this tough schedule? I think if Crist just has decent time to throw he can carve some defenses and our smaller shifty wide-outs / Pick should be able to get open in space.
Matt Tait:
Wow. Lots of talk about the O-Line today... I like it. And I don't blame you. It's a huge part of this or any offense.
To answer your question, I think Crist will get the time he needs largely because I don't think he'll need much time. I think a lot of what they will do will be designed to get the ball out quickly and then to take advantage of their deep stable of running backs.
Crist is smart and he knows the offense. As long as the rest of the guys pick it up quickly, I think you'll see a lot of quick slants and bubble screens which should make KU's offense look a little like a controlled fast break.
Doing that, of course, will give them the opportunity to surprise a few defenses with the deep ball from time to time and also maintain control with the running game.
Hey, Matt. How do you think we stack up at quarterback this year compared to the rest of the conference? Is this the last year in the foreseeable future that we are not going to have a quarterback controversy?
Matt Tait:
Controversy's such a negative word, but competition isn't. And, yes, I think from here on out you'll see some awesome battles for the starting QB job, starting next season.
As for where KU stacks up, it's probably still toward the bottom of the league simply because we haven't seen Crist do it yet. If he's healthy and if he gets protection, he could wind up being one of the top 3 or 4 QBs in the Big 12 this year. But going into the season there are a lot of question marks that make that too tough to say right now.
Hey Matt, Did you dig up any info on the Memorial stadium upgrades? What's the status?
Matt Tait:
Still working on it. Hoping to give you SOMETHING sometime soon. Keep an eye out.
Who are some of the better twitter handles to follow for everything KU football?......besides @mctait of course.
Matt Tait:
I thought about this earlier today, actually... I still need to do that blog that gives you a guide to KU football on Twitter. I'll get working on it after the chat.
As for other handles worth checking out, if you're not following Coach Weis, you're missing out. He does a great job. @CoachWeisKansas.
As for recruiting nuggets, @JayhawkSlant does an awesome job, as does Aaron Cedeno, @PittsJay.
Too many others to mention on here, including the players and coaches themselves, so keep an eye out for that blog.
Off Topic of football:
Does Tiger win this weekend at the Open?
Matt Tait:
Oops. How'd that get in there? Kidding, kidding. Tiger's run at the Open is going to be fun to track all weekend.
I think he will win it. Last I saw he was 1-under today and on the first page of the leaderboard and he really did not play all that well. History has shown us that letting him hang around is a bad idea.
Enjoy!
I really get confused reading this. I keep reading how good many of the players and the coaching staff are and then when questions are asked about possible success of the team efverything is so negative. I know it is the Big 12, so when players are evluated by you, are they evaluated according to that standard. I feel when I read about the players we should be definetly have a very good shot at making a minor bowl.
Matt Tait:
Your confusion is certainly understandable, but you have to remember a couple of things.
1. KU was sooooo far behind coming into this season. The last two years were a disaster in every way and it's going to take some time to recover.
2. Coaching changes, although very positive in some instances, almost always delay the building process. Weis will shape the team in his mold and KU will be better off because of it. But think about it; some of the guys on this team are playing for their third head coach. That kind of turnover does not create a consistent program. It takes time.
A minor bowl is not out of the question, but there are so many things that go into it that make that a long shot right now.
Have you ever met David Ubben and what are your impressions of his work at ESPN. Do you think he and other national-type media representatives accurately portray what is happening with KU football?
You do great work and I don't think it's because I'm a "home boy"! I'm glad I don't have to rely on these guys to find out "what's up" with the Hawks.
Matt Tait:
Thanks for the compliment. Dave's a good dude and he does good work. It's tough to essentially be the beat writer for 10 (or 12) different schools and expect to stay on top of each one of them. I don't envy him. But I think he does as well as can be expected and I think one of the things that he does that I like is he takes time to read what the rest of us are writing and then uses that to help his coverage. It would be real easy for him to have the, "I'm at ESPN" mentality and be a little arrogant about it, but he's not and I think that's one of the main things that makes him good.
I also like how creative he gets with some of his lists and blogs. Again, I think he does a solid job of staying informed and being as current with all of the teams as he can.
Matt, I really appreciate these updates. Do you expect any additional defections from the team over the summer, or is the roster pretty well set until fall?
Matt Tait:
I definitely think it's possible that a couple more guys will leave. In fact, I'm trying to track down a couple right now. This style and this system isn't for everyone, but I will say this -- those guys who leave now deserve a ton of credit for trying it out for a spring before leaving. And that's if any more do. It's possible that everyone else will stay. Time will tell.
Any chance you will get an extended sit-down with Charlie Weis this summer like Jack Harry got?
Matt Tait:
Nope. I've been told that we won't get any interviews this month and that the coaches all will be gone for the month of July.
I've also been told that they'll make up for it in August with some pretty great access, but it's going to be pretty thin from here on out.
Time to get creative and have some fun. Don't worry. We will!
Tait, any idea as to who the strongest guys on the team are in the weight room?
Can we get a position breakdown, possibly?
Matt Tait:
Not sure what you're asking by position breakdown there, but I can tell you that I'd put my money on Duane Zlatnik... He's a beast and it's one of the main things that makes him a legit NFL prospect.
Matt, is it true you were the glue guy for the best city league basketball team in the history of Lawrence Parks and Rec?
Matt Tait:
Guilty. The ol' green and white jerseys were a pretty solid crew. It helped that we had one of the best short-corner players in the country, though, and some lights-out bombers.
Playoffs .... Rank top 4 conferences based on s.o.s .... champions receive invite.
Pick 4 at large teams based on s.o.s.
Seed 8 teams for playoff, start 1 week before New Years Day, final 4 New Years Day, championship 1 week later.
Was that not easy?
Matt Tait:
Seems easy enough. But I don't think there are many people out there who are interested in an 8-team playoff... at least not yet.
I'm OK with that, though. As long as they fix the final four, that's a great place to start. And I'm a big fan of some kind of selection committee in place to determine who those four should be.
Hey Matt,
How would you bet on this: 30.5 over/under number of KU football wins in the next 5 seasons? Thanks Tom
Matt Tait:
Betting also seems to be a theme of today's chat. Sorry, kids.
I'll take the over. But this is a great, great question.
Obviously 30 wins in five seasons would be 6 W's per year, but I think Weis can get the program to the point where 7 or 8 is not out of the question each year. If that's true, those seasons would help offset the early years of 4 or 5 wins, so I'll go over. But not by much. The league is just too tough.
Way too early for this, but which Jayhawks get drafted next year and in what round? Also, your best bet on which underclassman might jump early with a great year. Thanks.
Matt Tait:
It is way too early. Ask this one again next week and I'll be more prepared. Cool?
Moderator:
Time for a couple more....
Hey, Matt. So in year one of the Turner Gill era we were told that a big part of the problem was that the players weren't up to speed with the new system, and the players weren't recruited for Turner Gill's system. How big of a factor do you think that will be this season for the offense and the defense?

Matt Tait:
In general, this is a HUGE deal every time you have a coaching change. But I don't think it will be as much of a deal with this group and there are two reasons why....
1. Weis went to work right away and spent a lot of the winter months introducing his philosophy and style and culture.
2. On top of that, he did so in a way that made these guys really want to buy in and I think they've all done that.
They'll still be behind a lot of teams, but I think they're ahead of where a lot of teams with new coaches normally are. And another reason for that is the experienced players he brought in. Dayne Crist's understanding of the offense and maturity and experience alone give KU a huge advantage.
I have heard good things about Darius Willis and Tunde Bakare. How do you see the linebacker depth chart at the start of the season?
Matt Tait:
I'd say it's good and approaching solid. A lot will depend on how the newcomers look.... Can Schyler Miles, Courtney Arnick and Anthony McDonald step right in and be ready to play?
If they can, KU will have a legit two-deep and a lot of the second stringers will be guys who have starting experience. That can only help.
Coach Self brings back a ton on famous Alums. Any chance we"ll see Charlie bring back the football boys. Like Todd Reesing, Aquib Talib, Gayle Sayers or John Riggins?
Matt Tait:
This is very much on Coach Weis' radar and he's already taken steps toward making it happen.
The weekend of the spring game, in April, all former KU players were invited to a barbecue and, from what I was told, the attendance was great. That's just a start and that's with a new coach who had been here only a few months.
He'll continue to make this type of thing a priority and I would expect to see a renewed interest in the program from some of those big-name guys from the past.
Moderator:
Great stuff, as always, guys. Thanks again for participating in this week's chat and be sure to check us out again next week.
Matt Tait:
Here here. I love how many great questions we continue to get and it's really exciting to see this chat grow bigger and bigger. Keep the good stuff coming and I'll see you all next week. Have a great Father's Day weekend!