Completed chat with KU football beat writer Matt Tait
July 26, 2012
This chat has already taken place. Read the transcript below.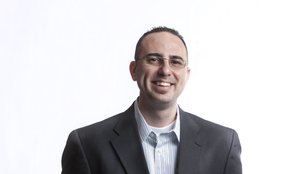 We just got back from Big 12 Media Days in Dallas and fall practice begins in less than a week — that was more than enough to fill up another edition of our "30 for Thursday" KU football chat with beat writer Matt Tait. Check out the full transcript.
Moderator:
All right, folks. We're a week away from the start of the season and fresh off of Big 12 media days. Let's see what kind of questions we've got this week, shall we?
Matt Tait:
Ready to roll... First, a quick housekeeping item:
hawk316 - Sorry, man, but there were no questions from you this week, only the note about your questions disappearing. Hope that's a one-time thing. Try again next week.
OK, onto the questions we did get!
Weis made an interesting comment about 5th year guys transferring to give themselves a better shot at "Playing on Sunday"... What chances do the three 5th year Notre Dame players, and Josh Williams have at going to the NFL?
Matt Tait:
Bangkok_Jayhawk, for your loyalty to the chat and solid stretch of questions each week, we're gonna hit all three of yours real quick.
Here goes:
I think all four of those guys definitely have a shot to play in the NFL. A couple of them might even be draftable.
Crist will make it with a good year. Even if he has an average year, I would think he'll get a shot because of his size and experience in Weis' offense.
Ragone could be a big-time sleeper both at KU and in the NFL.
Williams has good size and explosiveness and is physical. With a solid year, he, too, will get a shot.
And McDonald, though injured at times, could get himself back into the mix with a solid season, as well.
If I'm ranking the likelihood of these four guys making it in the NFL, I'd go with this:
1. Williams
2. Crist
3. Ragone
4. McDonald
Over or Under... Kansas winning 2.5 Big 12 games.
Matt Tait:
If I'm betting, I'm going under.
I think there's a chance that KU could win 2 or 3 conference games this season, but I also think there's a better chance that they could win 1.
It's a tough league and finding a victory will be tough.
We should know more about their chances after the first four games of the season.
True or false: Dayne Crist, if healthy, will throw for 2700 yards and 20 touchdowns.
Matt,
HCCW said he had looked over the Penn St. roster. Which player(s) do you think might be the most likely to consider transferring to KU?
Matt Tait:
True. Without question.
2,700 yards breaks down to 225 per game. Because of the nature of the Big 12 and the fact that KU likely will be playing from behind a lot, I think that's a very manageable number for Crist.
The 20 TDs could be tougher, just because KU has a great group of running backs, but, again, that's less than 2 TDs per game through the air.
The key will be staying healthy, but if he does, I think he'll reach or surpass those numbers.
Matt Tait:
Oops. Sorry about the glitch, there. That answer obviously applies to the previous question.
Now to answer this one:
There were a ton of questions about Penn State players this week. Understandably so.
That said, I'm not clued into the situation enough to know which players would consider coming to KU, if any.
I think the obvious positions that KU would like to add would be defensive line, offensive line and linebacker, in that order, but it's hard to know if any PSU players at those positions would consider Kansas.
Another obvious link here to consider would be offensive players. Many people find the idea of playing for Weis very appealing, so it wouldn't surprise me to see a wide receiver give KU a long look.
It's going to be interesting to track, but it's still just such a sad story all the way around. I definitely feel bad for the PSU players and coaches, all of which had nothing to do with the scandal but now are having to deal with the fallout.
I think a solid defense can become "very good" with the addition of one great linebacker. Will Kansas' defense be "solid' and is there a great linebacker lurking on the roster somewhere? (Maybe Glen Carson from Penn State!)
Matt Tait:
It looks like Carson is staying put, so that answers that.
As for your other question, I'd be shocked if this defense can be solid. Better? Sure. Decent? Yep. But they have a long way to go before they get to solid and the offenses they're facing week in and week out make the hill even tougher to climb.
I think a good goal for the KU defense this year would be to land in the middle of the pack in the Big 12. If they do that, they'll be in some games.

Matt, have you talked to the KU Football Strength Coach about how this heat has been effecting his summer conditioning program? Have they had to change up what they want to do much?
Matt Tait:
We haven't had a chance to talk to coach Holsopple in a while, but the players themselves who were at Big 12 media days in Dallas did not seem to think the heat played too much of a factor.
Was it intense? Absolutely. Was it tougher than anything they've ever done? You bet. But did they like it? 100 percent.
Maybe not every drill and every sprint, but I know they all feel great about how hard they worked this summer and I also know they're proud of doing it in such extreme conditions. That gives them a little extra belief that they're ready.
I live in Oklahoma and from the minute he was hired Charlie Weis has received no respect from the media here — even by one person I know of who is a KU grad. One newspaper writer referred to him (in print) as a blowhard. The term "desperation hire" has been thrown out since day one. I suspect that is the same in other non-Kansas markets. Do you think his showing at the Big 12 Media Days has done anything to help change that or — as I suspect — will it take nothing short of a 4-5 win season?
Matt Tait:
It's going to take time and I received mixed reactions from other media members down in Dallas.
Some were shocked by how much they enjoyed Weis. Others walked away thinking, "Same old Weis."
I mentioned on Twitter that the image of Weis as a cocky jerk seems to be fading, and I think that's true.
He'll always be cocky and confident. What good football coach isn't? But the jerk part seems to be fading each week. You'll always have your folks who believe what they want to believe, and that's fine, but I do think more people are starting to see the good side of Weis that many people did not know existed.
While Weis hasn't changed who he is or how he does business, he has devoted a considerable amount of time to making sure he is seen in a different light, and I think being at KU — as an underdog, etc. — is only helping that.
Who are your surprise teams - both positive and disappointing?
Matt Tait:
I assume you're talking about the Big 12.
For surprise, I'll go with West Virginia. I know they were picked to finish second in the league and they have the preseason player of the year in QB Geno Smith, but I think they're poised to win the league. Lots of talent back and lots to prove. Should be fun to watch.
For disappointment, I'll go with Oklahoma State. Last year was a great season for OSU, but they lost a lot from that team and are replacing a grown man at QB with a high school graduate. That's going to be tough to do, no matter how talented the kid is.
For those curious, here was my preseason ballot, which we submitted before media days:
1. Oklahoma
2. West Virginia
3. Kansas State
4. Texas
5. TCU
6. Baylor
7. Oklahoma State
8. Iowa State
9. Texas Tech
10. Kansas

You've been avoiding this question for 2 weeks. Do you think that KU has a "culture of reverence" problem?
Matt Tait:
Not avoiding it, just don't see what it has to do with football.
I think the problem you speak of was a lot worse a few years ago and things have changed quite a bit with Sheahon Zenger in charge. I expect that to continue.
Matt, do you have a bed in your office? Seems only fair that if Weis is going to sleep in HIS office and work around the clock that you should be doing the same. Just sayin.
Matt Tait:
One of the perks of the job is the ability to do work from home and the office — and a car and a plane and a beach, etc. — so while I do not have an actual bed at my desk, I have done plenty of work from home, which some days can be great and other days can be like climbing Everest. All depends on the mood and motivation.
How deep and balanced will our running back by committee be, (with regard for Sims coming back week 4)? Will one or two guys carry the ball 80% of the time or will it be more balanced with three or four guys getting equal touches? I don't know if Weis has a preference but with the talents of Cox, Bourbon, Pierson, Sims and Jackson it is hard to see.
Matt Tait:
That's one of the stories I'll be tracking in the next couple of weeks and I don't think the coaching staff knows the answer yet.
As you mentioned, Pierson, Bourbon, Sims and Cox all can contribute. And all may get the chance.
I know Weis likes to ride the hot hand, so if Bourbon is having a monster game, he'll likely keep getting the ball. But I also know he likes to play a bunch of guys who bring something a little different to the table, so there's a good chance that all of these guys — along with fullbacks Jackson and Opurum — could get significant carries this season.
I think everyone is in agreement that KU will be a better team than they were last year, maybe not record wise, but which unit, offense, defense and special teams, will be most improved over last year and which part, (i.e o-line, linebackers, kickoff coverage. whatever)
Bonus question, (if you don't mind), I've been watching the DVD of the 2007 season and one thing I noticed was an attitude and energy from Anthony Collins on offense, who seemed he was always one of the first players to celebrate in the end zone after a touchdown, and Aqib Talib, who kinda had the Deion Sanders attitude, and this seemed to carry to the rest of the team. Can you see anyone with this type of attitude or energy the rest of the team can rally around and soak up. Thanks for reading.
Matt Tait:
It might seem strange — and it might not — but I think that guy is Dayne Crist.
For one, he's a natural born leader and these guys have taken to him wonderfully so far. He brings confidence to everybody in that locker room and I think if they see him all fired up, they'll follow suit.
I think there are others on the team who could fill that role, too, but I see Crist as one of those QBs who will sprint to the end zone after throwing a 45-yard TD pass just to celebrate with the guys.
Hi Matt, Could you go through each Big 12 FB team and state whether the arrow is pointed up, down, or sideways with a brief description of your reasoning? Thanks, Tom
Matt Tait:
I'll try to do it quickly...
1. Oklahoma - Up - Bob Stoops and Landry Jones, enough said.
2. West Virginia - Up - Add new recruiting ground to an already strong program.
3. Kansas State - Sideways - I say this, because it's a staple of Snyder's to never get too high or too low. As long as he's there, KSU's always going to be competitive.
4. Texas - Sideways - These guys haven't been the UT we're used to seeing for a few years and until they get their QB situation figured out, that could continue.
5. TCU - Sideways - TCU has been great lately, but keeping that rolling in the Big 12 is a tall order. If they do it, the sky's the limit.
6. Baylor - Up - Consecutive bowl bids is big news for the Bears. Whether RGIII is gone or not, this remains a team on the rise.
7. Oklahoma State - Sideways - It's a big year for Mike Gundy & Co. Remember, KU once was in a BCS bowl game, too, and we all know how things went from there. If OSU can build on last year's momentum, they could be staring down a sweet stretch ahead.
8. Iowa State - Up - Paul Rhoads just continues to develop his guys and he said earlier this week that he's putting the most talented ISU team he's had on the field this year.
9. Texas Tech - Sideways - If the Red Raiders struggle this season, the arrow will quickly start to point down and another rebuild could be in store.
10. Kansas - Up - The results might not change drastically, but Weis has this program headed in the right direction again.
Hey Matt, Hope Dallas treated you well. Do you think HCCW is taking an unnecessary risk by using Toben on offense? Our defense needs him more. Why risk the injury? This is the only head scratching comment I heard coach make.
Rock Chalk!
Matt Tait:
I hear what you're saying, but I don't mind it. I think you've gotta go with your best guys and hope for the best.
If Opurum's the guy that Weis needs to convert fourth-and-ones then he's gotta use him.
However, if Marquis Jackson can develop into a reliable option at fullback, then there would be no need to risk using Toben.
We should know the chances of using Opurum at FB by the end of August.
Matt, was there a single person outside of the program who thought Kansas wouldn't finish at the bottom of the conference?
Matt Tait:
I talked to a couple of guys who said they could see that... but for the most part, I think people filled out their ballots by starting with KU at the bottom.
Can't blame 'em. Until KU shows otherwise, you've gotta go with what you know.
love the articles Matt, keep them up!
What players (one from KU and one from any other school) impressed you the most at the Big 12 media days?
Matt Tait:
Thanks, kujayhox! We're just about to get to the fun part!!!
As for your question, my KU answer has to be Crist. Opurum and Hawkinson both were great, but Crist is seasoned at this stuff and was on the entire time. Even having said that, there was a genuine sense that he was enjoying the heck out of the whole thing and his pride and dedication to KU really came through.
As for another school, I'll go with the two Iowa State linebackers, Jake Knott and A.J. Klein. Both are super friendly, down-to-earth dudes who made it feel more like a couple of buddies chatting than a formal interview. Easy to root for, those guys are.
Do you still expect the two Def. lineman that haven't reported yet, to still report? I was concerned that they might not have the grades in order and was going to become ineligible or a no show? Thanks, I love your work!
Matt Tait:
Yep. They'll be here. And they'll play. And they'll matter.
Not to worry.
Since when has this Q/A session been limited to football?
Matt Tait:
Well, it is called our "30 for Thursday" KU football chat.
Sure, we mixed hoops in during March and have veered off topic a time or two here and there, but the goal is to shed some light on the football team, so that's what I try to do.
No worries, though. We'll gladly take a look at any questions you guys want to submit. We just might not answer them all.
Moderator:
Let's take a few more and then let Matt get back to transcribing all of those Big 12 media days interviews he still has to get to....
Matt, I was very impressed by the appearance of Crist and Opurum (have not viewed a video of Hawkinson yet in fairness to Tanner) and how they conducted themselves in their interviews at the Big 12 Media Day. Very business like. Your thoughts on if this going to be the attitude/approach of this team and how much of this comes from or reflects Coach Weis?
Matt Tait:
Part of that is Weis and what he expects, but these are two great dudes to begin with.
Opurum has been that way since he was a freshman and Crist is mature beyond his years. Same goes for Hawkinson.
All three were great representatives for KU.
Which of Kansas' incoming transfers (meaning both JuCo transfer, as well as 5th year transfers) you expect to have the biggest impact on KU this upcoming season?
Matt Tait:
I hate to take the easy out here, but I have to go with Crist. If they can keep him healthy, he will change the offense in a major way.
I will give honorable mention nods to TE Mike Ragone and DE Josh Williams, though. I think both are in for big, big seasons.
Is Michael Cummings likely going to see some game action at quarterback this season? Is he a candidate for a position switch or will he remain a QB?
Matt Tait:
They do have packages in the offense designed for Cummings at QB. Whether we see them or not remains to be seen, but he's a quarterback. And Weis likes him.
The only negative he has is his lack of height. Other than that, he's smart, has good instincts, throws the heck out of the ball and has great poise.
I'm sure we'll see him a time or two and my hat's off to him for sticking it out and finding his place.
When we make improvements in our passing game, is that going to be because of a better QB, more time from the O-line, more experience at WR, or just a combination? Also who should we look for to have a big year at WR?
Matt Tait:
Yes.
I really think all three things will factor in. Crist is a huge upgrade, the O-Line's ability to protect him is critical and getting Daymond Patterson back on the field will be huge for the offense.
As for the receivers question.... there are so many competing for playing time that it's tough to say, but I know Patterson, Kale Pick and Beshears stood out above everyone this spring.
Don't forget about juco transfer Josh Ford, though. He has some big-time ability.
Matt, I've been hearing good things about our defensive line and it appears we might be miles ahead of where we were this time last year on defense. I have to remind myself that my early expectations were 2-4 wins and a rowdy, competitive team fighting hard in the losses. But my optimism is creeping up there as the season approaches. Should I temper my enthusiasm or push all in at the thought of 5-6 wins, and gasp, maybe a bowl game?
Matt Tait:
I love your enthusiasm and you're not alone, but you need to pull it back just a little. Getting to 5 or, gulp, 6 wins would be a MAJOR accomplishment for this team. It's possible, but I'd hate to see you disappointed with a 4-8 season. That, too, would be a step in the right direction.
Matt! Appreciate all you do to give us the latest and most up to date info on OUR Hawks.
What was different about this years Big 12 Media session with Charlie Weis as opposed to Turner Gill? Are we percieved to be in a better position in the Big 12 with Charlie. Do you think this will translate into more Big 12 wins for the Hawks?
Matt Tait:
I do think the entire KU program was viewed in a different light and treated with a little more respect because of the presence of Charlie Weis.
That's a good start, but as Weis himself said, it's still about playing the game.
In that department, KU still has a ways to go, but with respect comes confidence, and if you can see that in the ballroom of the Westin in Dallas, imagine what it looks like inside the locker room.
Matt, from your videos at the Big12 football media days it looks like you are getting as beefed up as the football team this summer. What does your summer workouts look like?
Matt Tait:
Hey, thanks for noticing!
My secret: Circuit training. It is, BY FAR, my favorite way to workout because you get great results without having to put in hours of time.
The other secret: staying away from all of the delicious desserts and free grub that sports writers get at all of these events we cover. That part is much more difficult than any of the circuit workouts.
Wish me luck!

Moderator:
Good stuff, guys. Thanks again for your contributions to the chat, and next time we see you we'll actually be in the swing of the football season. Until next week...