Completed chat with KU football beat writer Matt Tait
July 19, 2012
This chat has already taken place. Read the transcript below.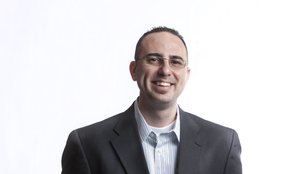 Here's the transcript from our pre-Big 12 media days edition of our "30 for Thursday" KU football chat, with beat writer Matt Tait.
Moderator:
Hello and welcome to another edition of our "30 for Thursday" KU football chat with beat writer Matt Tait. The Big 12 media's preseason poll was released a little while ago and the Jayhawks, who went winless in conference play last season, were picked to finish dead last. Pretty sure that didn't surprise anyone, but we'll see if Matt has any thoughts about it in the chat. Several good questions again today, so let's jump right in.
Some players were filmed "Decked out in full uniform, but placed in front of a green screen instead of an opponent, the Jayhawks ran through their annual video shoot for the images shown on the video board at Memorial Stadium." Were they wearing new unis? Traditional with black shoes? When will they be unveiled? Can you give a description?
Matt Tait:
This is a popular question and one that people really want answered. I wasn't there, so I can't say I know for sure what's going on, but I saw plenty of pictures and things looked about the same, other than the names on the backs, of course.
Haven't heard about any drastic changes coming, either, so I'd expect to see similar duds.
Most often, if they've got something new in the works, they try to keep that pretty quiet, so I don't know if we'd hear about it even if they did.
I'll keep asking...
I understand the nature of big time college athletics. Offer a coach a ton of money to get them and if it works, great. If not, you've got to buy out their now bloated-for-no-reason salary.
I know we're paying Gill and now Chuck Long for their distinguished KU careers. So that I'm up to date, can you tell me who else is no longer employed by the university but still draws compensation?
Matt Tait:
I'd have to really sit down and put pen to paper to give you a complete list, but here's what I know off the top of my head:
KU is done paying Mangino, Perkins and Gill. Gill got his $6 million within 90 days of his termination, as outlined in his contract.
So it seems that KU is down to paying the remaining year on the former assistant coaches' salaries, which, in the case of those guys who went out and got new jobs (nearly all of them) is significantly lowered and KU merely has to pay the difference between their old job and their new job.
In addition, I believe former golf coach Kit Grove received some type of compensation after he was fired, but that could be finished by now, too.
I know it's bad, KU knows it's bad, and it's certainly not anything they were hoping for. But, it appears they're through the worst of it, and ready to start moving in the right direction again -- both in terms of performance and financially speaking.
Matt-Do you think KU will be picked to finish last in the Big 12? And which KU player do you think will really embrace the spotlight at the podium and why?
Matt Tait:
All right. An easy one!
The media's preseason poll just came out today and KU was picked last by a longshot. I expect that will be the case in any and all preseason Big 12 polls you can find out there.
As for the second part of your question, it's Dayne Crist.... no doubt. Opurum and Hawkinson are both great dudes, but Crist has that it factor and has been in this type of situation many, many times before. He's the face of the program in a lot of ways and will shine in Dallas next week.
Mr.Tait: Any relation to John Tait? You're not built like him judging from your picture. Can you think of a player who you think will unexpectedtly carry out an important role? A true or redshirt frosh or an upperclassmen that has been a been a backup. Thanks
Matt Tait:
I haven't done a thorough check on that, but since so few Taits spell the name the right way, I mean, our way, I gotta think there's some kind of deep-rooted connection.
Definitely not showing up in the genes, though.... or the bank account.
As for your second question, I really think Lubbock Smith could be in for a bounce-back year. Sounds like he'll get the chance to start and, with all of that experience and drive, he could be a sleeper. He's got decent speed, good power and has been out there plenty of times before.
He might not have an all-league type of season, but I'm guessing this season could be his best.
Matt,
Where is the entire realignment process? Should anything be read into the fact that the Big East "resolved" all outstanding lawsuits with Syracuse, Pitt and TCU. WIth the lawsuits being settled, the ACC now has there membership set, and could that open the door for whoever is leaving for the Big 12, to finally make there move? Thank you so much for the work that you do!!
Thanks,
Jason
Matt Tait:
All quiet, at least from what I'm being told.
I've reached out throughout the summer to my sources in the ACC and each time, all of them said that they did not get the sense that the ACC was in panic mode.
As far as the Big 12's role in all of this, no one's leaving. Doing so would cripple any program that tried to leave since the league has unanimously agreed to the 13-year granting of rights, up from the original six-year agreement they had last year.
For those who don't remember, the granting of rights says this: You can leave, but all of the TV revenue that you make for the next however many years (up to 13) belongs to the Big 12.
That's the equivalent of signing your name in blood and makes the Big 12 a very stable conference.
I could see them adding teams -- though it's been very quiet there, too -- but I can't see anyone leaving any time soon.
I've posed this theory before but it doesn't seem to stir up much conversation, and I really haven't found any articles mentioning it either. So here goes.
Campo's defense will look better this year, even if they don't improve.
Reason? Simple. Weis is going to move the ball on offense, and keep the D off the field.
I don't think the defense can dramatically improve without time to acquire and develop more talent. But how do you feel about addition by subtraction?
Matt Tait:
Completely agree. I've been saying that on podcasts and radio shows for weeks and I think that will have as much to do with the defense's "improvement" as anything this season.
Love your work Matt...Any hope for KU benefitting from the Penn State mess if players are able to transfer and play immediately?
Matt Tait:
Sure. For one, that's an area of the country where Weis has some connections, and, for two, a lot of those guys who might transfer could be intrigued by the idea of immediate playing time in the Big 12.
That said, I know, traditionally speaking, most of Penn State's roster has been made up of guys from back east, so it could take a lot to get them out here. But if there's a guy worth having, you can bet Weis will make a run at him.
Again, though, that's only if he's worth having and would fit KU. Weis has said many times that he's not going to add guys just for the sake of adding guys.
The university just down the road won 10 games last season with a "gritty" QB who had less than ideal attributes for the position, skill position players who didn't jump off of the stats page, and a defense that gave up nearly 34 points a game in the Big XII. With the coaching and skill position player upgrades we have made, is it a ludicrous notion that we may be able to capture some of that magic, or is their coach just that good? Thanks!
Matt Tait:
I've done a complete 180 on Bill Snyder during the past 10 years of my life. I used to think he was nothing more than an old man who used lame scheduling tactics to rack up cheap wins.
He's not. He's a stud. One of the finest coaches college football has ever seen and a guy who consistently outworks just about everyone, even at his advancing age. It really is remarkable.
I think Weis is very much in that same department in terms of work ethic, but I don't know that there's any magic out there that can rub off on KU and turn things around.
It's going to take time, commitment from the coaches and players and, even after all of that, a little luck.
Jesse and Matt-thank you for all your hard work. I havent been in Lawrence for camp since Mangino was there, but he had open practices. Are practices open to the public under Weis? Would make a great excuse to take a day off work.
Matt Tait:
I didn't cover the Mangino Jayhawks on a regular basis, but I'm pretty sure he didn't open his practices to anyone.
If I recall correctly, there may have been one a year (spring, maybe) that was open to the public, but it often turned out to be a very vanilla look at the team.
Even Turner Gill kept his practices closed to the public and pretty much closed to the media.
I can't see that changing at KU any time soon. Sorry, man. Back to work for you!
Is there any room to consider that improvement may not be reflected in the finishing record at all, but rather a drastic change in the product that is placed on the field? I almost hate to go into the season setting myself up for disappointment by pinning my hopes to a certain record or with expectations of making a bowl game.
Matt Tait:
Don't do it.
In fact, forget that KU even plays 12 games this season. Forget numbers altogether, stats include.
This year's success will be determined largely by the eye test. Do these guys look like a football team again? Are they lined up right? Are they disciplined? Do they know what they're doing? Do the coaches know what they're doing?
All of those things are way more important than predicting wins and losses or even worrying about them when they come.
No need to set yourself up for disappointment. Just take that approach and the season will be enjoyable no matter what the final scores are.
Matt - if you could take anyone from the basketball team and put them on the football team, who would you pick? I'd go with Withey, make him a defensive end on passing downs & have him swat away any passes to his side of the field.
Matt Tait:
Not a bad pick. Although, I'm not sure Withey has the mean streak necessary to succeed in football.
It'd be tough not to go with Jamari Traylor, who's built a lot like Thomas Robinson and could hold his own physically.
Just about every question about the football teams' possible W-L record has been asked, so I'd like to know what's the realistic expectation on how long Coach Weis will be at KU?
Matt Tait:
Good question. And I got some good info on that the other day.
We all know that Weis initially talked about being here for 5 years, but the other day during a sit-down with a few media members, he said his time here grows longer every time he talks to his wife.
The bottom line is this, and I really believe it: Weis will stay however long it takes to get KU rolling as a perennial winning program and a team that's routinely going to bowls. If that's three years, he might bail early. If that's five years, he might stick to his original plan. If that's 7-10, he might stay that long, too.
The guy's all-in here and he really wants this. Now, it's jut a matter of sitting back and watching it all unfold.
BUY or SELL: KU will double their wins from last season.
BONUS: KU will match the wins total of the Gill era in year 1 of the Weis era.
Matt Tait:
I'll buy that. I think they can get to 4 and have often set the over/under at 4.5 when asked.
As for the bonus, that should be worth big money because it's so tough. Can they get to 5? I could see it. But I'm not sure I can predict it or expect it.
How much playing time will WR Josh Ford get over Patterson, Beshears, & Pick? Will he start over one of those three?
Matt Tait:
Should know more about that in a couple of weeks, once camp starts. I don't know where he'll fit in, but he's a player and he brings great size and speed to a position that doesn't have a ton of guys with that combination.
Any idea what our home game intro video will look like? Were you a bigger fan of the animated jet blowing up the visitor's helmet or did you like the highlight reel intro the last couple of years?
Matt Tait:
Sorry, man. Don't know yet. I do know those guys do great work, though, so I'm expecting the whole production to look pretty sweet.
We'll know soon enough...
Whats the word on Mangino. Is he still out of coaching?
Matt Tait:
He is.
I do think it's just a matter of time before he gets another gig, but I think he's going to have to be realistic about his options. I'm not sure any of these BCS openings are going to come his way, so he may have to go mid-major and grind it out there first.
That said, all it takes is one school to want him or to have their list of candidates blow up in their face, thus inspiring them to roll the dice with Mangino.
The guy's a tremendous coach and could do the job anywhere. He just needs to prove that he deserves the chance.
Where would you set the odds of KU landing one or more 4-star recruits this year?
Matt Tait:
I'd say good.
Typically, teams have to win before the 4 and 5-star guys start coming around, but this isn't your typical situation.
Charlie Weis alone will attract some of those guys and I think he'll do it with some regularity in the coming years.
Maybe not 5-plus every year, but I could definitely see 2 or 3.
Tait I believe you don't plan to fail, you fail to plan. Do the Jayhawks have any thought out, written down goals? Has Coach Weis said the goal for the 2012 Jayhawks is ....(bowl game, big 12 championship, no losses by more than x number of points, etc) What is the themed goal that the fans can be looking to measure these Jayhawks by.
Jack
Matt Tait:
Coaches always handle goals differently. Some ask for team and individual goals. Some just do team goals. Some have boards to track them. Some have them written down and check in at the end.
No word yet on how KU will handle it, but it seems that they'll be a program that believes that each guy achieving his individual goals will benefit the team as a whole.
Moderator:
Let's take a few more and then let Matt head out. He's got to get to a commitment at 3:00. Thanks for all the great questions today and throughout the offseason. You guys are good!
Matt, Looking ahead, I am thinking 2014 could be a special year for Kansas football. You have to start with a good QB and Jake Heaps would be a senior. Coach Weis should have his methods, philosophies, players, etc. firmly in place. AD Zenger will have his footprint established and we know he knows his football as is determined to turn this around. What are your thoughts?
Matt Tait:
I think you hit it on the head and I think it just further proves how fortunate KU and Weis were to get Heaps, a QB with legit experience, to come to Kansas.
The way I see it, each fall is going to become more and more fun around here.
Coach Mangino was famous for being creative with his play calling (fake punts, flea-flickers, screen passes to receivers who then passed down-field, etc.). Basically anything that could give him an advantage over what was often a more talented team on the other side of the ball. Any indication whether Coach Weis will be similarly creative/daring?
Matt Tait:
I think those two guys are from the same mold when it comes to that kind of thing, and, if anything, I think Weis could be even more creative than Mangino was, both with the tricky stuff and within regular offense.
After the type of play-calling we saw during the past two seasons, even the smallest wrinkle is going to seem like a major deal and I'm very much looking forward to watching.
Hey Matt, Hope the summer is going well. Tackling was a big issue for the Jayhawks last year, specifically Tunde overrunning plays and being out of position to deliver a blow. How do you see the new staff addressing this issue or is it as simple as bringing in better players to replace the old?
Matt Tait:
Good question. And it's something both Weis and DC Dave Campo have talked a lot about.
It's one thing for a guy to be fast and be flying all over the field, but if he's not in control when he gets to the ball and can't harness all of that raw ability, what good is he?
They've both said they're going to drill technique and fundamentals first and hope that, with enough reps, the guys with that kind of speed will get used to playing technically sound football at their peak.
Lots of concern about Dayne staying healthy this year but what if he's not the QB Weis once believed in when the lights go on? Will Weis pull the trigger and bench Crist if he doesn't perform?
PS: I hope it doesn't come to that! :)
Matt Tait:
Weis is such a strong evaluator of talent that I believe when he says Crist looks like the player he always knew him to be, he means it and he means that he can see him performing that way on gameday.
I haven't been told this, but from what I can gather, it's going to take an injury to get Crist out of the lineup, no matter how off he might be on any given day.
His maturity, poise and understanding of the offense simply give KU (and Weis) too much of an advantage to turn to someone else on a day he just doesn't have it.
Matt,
Which coach or player are you most interested in talking to at the Big 12 Media Days?
Do you think anyone will have as bad of comments as Pinkel with Paterno?
Matt Tait:
I'm really looking forward to the new blood, the players and coaches from TCU and West Virginia.
I guess if I had to pick one guy, I'd say TCU coach Gary Patterson.
As for the second part of your question, I can't imagine anyone will be anything other than extremely PC about that situation should it come up. I was very surprised to read Pinkel's comments.
The Big 12 pre-season award list is out and to almost on one's surprise, KU players absent. While I completely understand why, I believe (perhaps hope is a better word) with improved conditioning, schemes, and coaching; some of the KU players (either new or old) will actually surprise media members around the league. Which 3 or 4 players do you think are most likely to do that and why, perhaps including a couple from both the offensive and defensive squads. As always, thanks for the great insight and work.
Matt Tait:
I think Tony Pierson and Daymond Patterson both have all-Big 12 potential in them. It's just a matter of the entire offense executing and allowing them to make plays.
I also think Crist could have a monster year and out-perform some of the bigger-named guys.
As for defense, I think Greg Brown, Schyler Miles and Josh Williams all could open some eyes around the league.
Brown because of his speed and increasing confidence; Miles because he's a true freshman and will play like a seasoned veteran; and Williams because he has the kind of raw talent that KU has not seen a lot of from its D-Ends.

Moderator:
Great. Thanks a lot for the time, Matt and thanks to all of you for stopping by and checking us out. We'll be back next week with another post-media days edition and we're also hoping to find a time to get KU athletic director Sheahon Zenger on here for a live chat in the near future, so keep your eyes open for both of those. Nothing is scheduled yet, but we're working on it. Thanks again and have a great weekend in this Lawrence, KS, heat!!!