Completed chat with KU football beat writer Matt Tait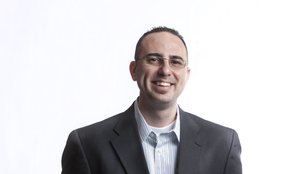 After a two-week hiatus, our "30 for Thursday" KU football chat with beat writer Matt Tait made its return today. Here's the transcript.
Moderator:
Good afternoon everyone and welcome to another edition of our "30 for Thursday" KU football chat with beat writer Matt Tait. After a two-week hiatus (one because Matt was in NYC covering the NBA Draft and the other because of the 4th of July), we're back and it looks like you are too. Lots of good questions in the fold today, so let's get right into it.
Sounds like Campo is planning on running a 4-3 defense this season. What are your thoughts on that? As an outsider looking in, it seems the 3-4 would make more sense due to a perceived weakness at D-line and the fact that Miles and McDonald are both better suited to play MLB.
Matt Tait:
First, it does look like KU's base look will be 4-3, but Campo has said that he plans on playing a bunch of different personnel groups -- basically, whatever he feels will give the KU defense a shot.
So don't be confused by that or put too much stock into it. For starters that hybrid position that Michael Reynolds and Toben Opurum play is basically like a linebacker anyway, and Weis and Campo both have talked about rotating guys in a lot on defense this season.
Look for more on that in tomorrow's paper.
After hearing about Ragone becoming a Mackey award candidate, I wonder how he comes into consideration with a history of injuries and not a great deal of playing time.
Matt Tait:
A Watch List is merely that, a list of guys to keep an eye on. It's quite an honor to make it but definitely does not mean you're going to be on the list of finalists.
The simple fact that Ragone is on there tells you quite a bit about the type of respect people have for Charlie Weis' offense and also Dayne Crist.
Even with his injury history and limited stats, Ragone is by far the most experienced tight end on KU's roster this year. He'll play and he'll play a lot. Whether that's primarily as a blocker or as an emerging option in the passing game remains to be seen, but I think that's why he made the list.
I also think his injuries, though they might have made him a step or two slower, are a thing of the past and not a concern for anyone in KU's camp.
Hey Tait, long time reader, long time question submitter. I was curious to hear what one word you would use to describe this year's football team and why?
Matt Tait:
Thanks for your commitment, d_prowess.
To answer your question, I'm going with "dangerous."
There are a couple of reasons.
No. 1: I think KU is a dangerous team because, no matter how much other coaches and players want to say they take every game seriously, you can't help but take KU lightly after what they've put on the field the past couple of seasons. I'm not saying that means KU is going to win a bunch of games, but I'm guessing they'll be in games for a lot longer than some teams expect and would like.
No. 2: There's so much unknown surrounding KU right now. From a new coach and a new coaching staff to nearly 30 new players to guys returning from injuries and different offensive and defensive schemes. Even if opponents are getting up for KU (which they won't be), it will be tough for them to know exactly what they're getting and therefore tough to prepare.
Matt, Thanks for the articles and all your hard work. With hearing how great the SEC is every day, am I crazy I say that "the big 12 is better top to bottom than the SEC"? I mean they have great football schools, but they have a lot more mediocre/bad schools, I know there is a difference of four extra teams, but our league is pretty stacked, what 6 top 25 teams?!!!
Matt Tait:
I'll say this: I don't think you're crazy. I think a top-to-bottom argument could be made. However, until someone stops this run of SEC national championships, you've gotta tip your cap and say that it's the best football conference out there. By far.
It looks like the state of Kansas will have 3 elite level recruits in the class of 2014 (Smith, Newell and Wrench). Do you know how the coaching staff balances recruiting for next year versus making sure these guys for 2014 feel the love?
Matt Tait:

Weis and Company are treating recruiting in the state very seriously and you can bet they've got their hooks into the Class of 2014, Class of 2015, Class of 2022, etc. already.
This year was a bit different because they were starting from scratch and playing catch-up, so he had to go with a lot of juco guys and fifth-year guys. He'll still look to go that route, whenever he feels it can help the team, but he will -- and has -- absolutely emphasize winning recruiting battles in Kansas and the area as much as anything.
In case you missed it, here's a recent article I did on Weis' philosophy on recruiting the Sunflower State.
http://www2.kusports.com/news/2012/jul/05/grunhard-bowen-lead-ku-football-recruiting-kansas/?football
Any chance Turner Baty redshirts this year?
Matt Tait:
Definitely a chance. And a lot of it will depend on Crist's health and the way the games play out.
If KU's in games and Crist stays healthy, the odds of Baty red-shirting will sky-rocket. If not, Baty might be turned to this season to lead the offense at some point.
Of course, the other wildcard here is the development of Michael Cummings. If Cummings can reach the point where he can be a serviceable back-up, I think Baty might be red-shirted no matter what happens.
And I think Cummings can get there. Weis loves his athleticism and has praised his arm strength. It's just a matter of him picking up the offense and being able to run it to the point that Weis is comfortable putting him out there.
Overall, Baty's skill set better fits Weis' offense, though, so if KU gets into trouble and Baty is up to speed, he'll likely be the guy KU turns to for any extended action this season.
If we are supposed to be improved this year, why do most "experts" project us to come in last place? Will Charlie Weis, Dave Campo and the rest of the guys make us just good enough to still lose, but only by a TD instead of 30?
Matt Tait:
The Big 12 is ridiculously tough, man, and until the Jayhawks SHOW that they're better it's going to be hard for the "experts" to pick KU to finish anywhere but the basement.

Most of us are really excited about the new coaching staff, the players they have brought in and the early recruits for next year. Not that I'm expecting miracles, but in your best guess, what will come to light regarding this staff/team that will bring us back to reality and be our first head-scratching, bitter faced disappointment?
Matt Tait:
It could be the TCU game in Week 3.
I still think that could be a decent shot for KU to pull an upset, but it also could be a decent shot for TCU to lower the boom and start their Big 12 career off in style.
If that happens, and KU is drubbed in that game, it could stir up some painful memories of the past two seasons.
I believe that if this team can simply start off 2-0 we are in for a good ride. A big upset win over TCU at home then very good things are in store. A win at N. Illinois would then put us at 4-0 with a ton of confidence heading to Manhattan. . . . we beat the grapes in their house and who knows what happens from there. I really like how this schedule sets up. Am I crazy for seeing this play out in my head for weeks on end?
Matt Tait:
As I told clevelandjayhawker, I don't think you're crazy.
And neither does Weis.
He recently talked about how much he liked how the schedule sets up and how it gives KU the best possible chance to succeed - everything from the standpoint of playing quality opponents early to playing their first game on the road against a non-con foe instead of a Big 12 team.
I wouldn't bet much on a 4-0 or 5-0 start (maybe not even a dime) but the potential is there for confidence to come early and from there, you're right, you never know what can happen after that.
As a word of advice, though, I'd tell you to trim your expectations/hopes just a little so you're not too disappointed if it doesn't play out that way.
KU could also start out 1-4.
Hey Matt... Sorry I have been absent. Got married and finished my honeymoon recently. I'm now back at work, which means back at the message boards!
I have a take on the name of Memorial Stadium. On one hand, it is great that our stadium is a World War Memorial, but on the other hand the name "Memorial Stadium" is about as original as having a Tiger as a mascot. The Campanile, also a World War memorial, is the most iconic part of the stadium even though it is outside of the actual stadium. I feel that you could change the name of the stadium to make it more original and special to KU while still keeping it as a memorial to the fallen soldiers of the war. I get that one is a tribute to WWI and the other to WWII, but one could very easily argue that they were the same conflict.
What do you think of the name "Campanile Stadium"?
Matt Tait:
Congrats on the marriage!!! Hope the honeymoon was awesome!
I saw your comments on the stadium story I did today about this very thing and I have to tell you, I like it.
I'm not sure it will happen, but I think it's a cool idea and I think KU could do a lot worse than that name.
I don't know how committed you are to this, but it would be interesting to see someone really get behind this, enough to where those at KU who have the power to decide such things might actually consider it.
I'm talking a web site, maybe a letter-writing campaign, rallies at the games.... Who knows.
Even if you choose to do nothing more, I think it's a cool thought.
Assuming the Big 12 were to expand... Would schools like Tulane, Tulsa, or even Louisville ever be considered or do you think expansion would only be considered for teams like Florida State and Notre Dame? Economically, would it improve the Big 12 to add a smaller or medium sized school into the mix?
Matt Tait:
From what I'm being told, at least as things stand right now, those types of schools would not be considered.
It's a go-big-or-go-home mentality right now and I agree with it.
Which is more embarassing: the cartoon football player on the facade of the Anderson complex or the track around the field?
Matt Tait:
Gotta be the track, because I never really pay much attention to the figure on the building, yet everyone in the country can see the track (and what it takes away from in terms of atmosphere) when KU's games are on TV.
I think calling it a "cartoon" is a little harsh, though. It's not like it's made up of bright colors and has an oversized head or something. It's just a non-descript image of a player and I don't think it's all that bad. Could something cooler go there in its place? Absolutely. But it's not awful.
In your opinion, which coordinator has made the biggest impact for KU Football this off-season?
Matt Tait:
Since Charlie Weis is the offensive coordinator, I've gotta say him.
But I really think this has been and will be a collective effort to get this thing turned around and all of the coaches and coordinators are going full speed ahead.
Any idea what the game time will be for the season opener? Any chance it will be on TV?
Matt Tait:
Nothing official yet, but I'm guessing it's a night game.
Weis said something not long ago about how kickoff times for the first four games of the season were nearly final.
As for TV, I'm also guessing it will be on somewhere. I think that's the whole point of the new Big 12 and its new TV deals. Could be wrong on that one, though.
Do you think KU's defense can create as many turnovers this season as they were during the second half of last season.
Matt Tait:
I do. I think the KU defense not only will have better talent this year -- at nearly every position -- but also will play a more aggressive style and will be coached way better by veteran guys who aren't afraid to gamble.
Campo knows that the only way KU is going to stay in games is if the defense can get a few stops a game. And I'm sure he's spent the better part of the summer tinkering with ways to give them a chance.
It's going to be cool to see the product they put on the field and how creative they get with this. Buckle up.
Matt, how much NCAA Football 13 have you been playing so far? In the game they have a mode called Heisman challenge. Which former Heisman winner would you love to have specifically for this year's Jayhawk team?
Matt Tait:
I haven't played it yet, and, judging by Twitter, I might be the only dude in the country who hasn't. Heard it's awesome, though.
To answer your question about which Heisman guy I'd add to this team, give me Charles Woodson, the Heisman winner out of Michigan who topped Peyton Manning in the voting in 1997.
Not only was "Chuck" supremely talented, which certainly would help, but he also played with an insane amount of confidence and cockiness that, no doubt, would rub off on the rest of these guys in a very positive way.
Loved this question!!!
Granted we don't know details of both, I find I have lost more (if possible) faith in the NCAA after they granted Sims' waiver at UVA and are allowing him to play this year. Odd to see this in light of McCay's recent rejection. Your thoughts?
Matt Tait:
I haven't really thought about this in a while, but my thoughts haven't changed. I think McCay got a raw deal and I'm not sure it makes any sense.
But, I also think it's not the worst thing to happen to KU football or McCay, and I think both will end up better off in the long run for it. Time will tell.
Moderator:
Time for a couple more and then Matt's gotta jump on a radio show...
Dear Matt,
Would you rather have your head carved on Mt. Rushmore, or each day you wake up with a new bag of beef jerky and a 20 dollar bill on your chest for the rest of your life?
Matt Tait:
Gimme the beef jerky and the cash. Mt. Rushmore is awesome in person (way cooler than I thought it would be) but I love beef jerky (high in protein and tasty as all get-out) and would have no problem finding something to do with the extra $140 a week.
What game this year do you think will help to define the success the most in Weiss' first year?
Matt Tait:
I also really like this question and I'm going to go big here. I think it'll be at Oklahoma on Oct. 20.
I'm not saying KU will win that game, but I think that will be one where KU competes its tail off and shows the country what a Charlie Weis team is all about.
They might still lose by a few touchdowns, but I expect that to be a game that fans on both sides walk away from with the same thought: "Man, that KU squad plays hard."
We'll see.
If you were the AD, what would your goals for Memorial Stadium renovation be?
A second related question: facilities are often mentioned as an important part of recruiting and KU's facilities seem to get decent reviews by sports writers, but in the bigger picture, what exactly is KU's recruiting pitch? If I am a talented player from Florida or Texas, how would you sell me KU football. I personally think Lawrence and KU are great, of course, but is a kid from Dallas going to be impressed by a "cool college town" in the sunflower state? I know we've got some name-power with our new coaches, but what else can KU sell to recruits?
Matt Tait:
This one's easy, and Weis and Campo both have talked a lot about it already.
Playing time.
Neither coach is afraid to stick a true freshman on the field if that player is the guy who deserves to play and/or gives KU the best chance to win.
I'm sure we'll see some of that this year and more of it in the future.
Matt, what would be your wish list for a Memorial Stadium renovation/upgrades. I.e. amenities, stadium capacity, etc. Also what is the likelihood of some prominent KU boosters chipping in for a renovation?
Matt Tait:
Not trying to dodge the question here, but I really do think that KU could stand to see upgrades done to just about every element of the stadium, except for the killer press box and existing suites.
It needs to be modernized both in terms of its look and in terms of its functionality in the concourses with concessions, restrooms, etc.
There's a great example of what that kind of treatment can do just a few miles down the road at Livestrong Park, where Sporting KC plays and I think that's the direction KU should go.
Make it a state-of-the-art experience for the fans without compromising the look and history associated with the place.
Moderator:
That'll do it for today, folks. Thanks for the great chat and look for another one next Thursday. If we didn't get to your questions today, be sure to run them back next week. Thanks again and have a great week/weekend.
Submit a question for Matt Tait
Note: taking part in a chat requires a free LJWorld.com account.
Requires free LJWorld.com registration. Register or log in below.