Completed chat with KU football beat writer Matt Tait
August 31, 2012
This chat has already taken place. Read the transcript below.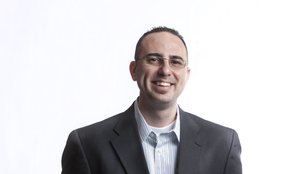 We've come a long way and, with the 2012 KU football season opener slated for Saturday, here's a look at the transcript from our final preseason question-and-answer session with beat writer Matt Tait.
Moderator:
Good morning, everyone, and thanks for logging on to our latest KU football chat with beat writer Matt Tait. We're now about 30 hours away from the first kickoff of the 2012 season — Can you believe it? While the Jayhawks go through their final day of preparation, we'll do the same here, answering all of your lingering questions about the team, the game and the season. Let's get started.
Matt Tait:
Sounds great. Ready as ever and glad to be back in the chat room!
If I had to pick two position groups that concern me, I would pick WR and CB... What are you seeing and predicting out of those two groups?
Matt Tait:
I understand your concerns at both positions, but I think KU's in pretty good shape in both spots.
I'm especially high on the wide receivers, which will be led by three seniors who have proven track records (Kale Pick, DJ Beshears and Daymond Patterson) and the emergence of a couple of new guys, with Andrew Turzilli and Tre' Parmalee being the leading candidates there.
If QB Dayne Crist gets the protection he needs, these guys (and maybe a couple others) will make plays all season all over the field.
As for the cornerbacks, KU's front-line guys are legit. Greg Brown looks to pick up from a strong finish to the 2011 season and Tyler Patmon, one of the smartest players on the defense, gets a chance to do the job full-time. I think he'll do well. With a couple of true freshmen backing these guys up, there is reason for concern, at least for now, but I think Brown and Patmon are up to the task and will be out there most of the time.
Tait, I know you are an optimist, but putting aside potential injuries, what would be a bad sign during this first game for the future prospects of this team?
Matt Tait:
I always think it comes down to the defense in the openers.... A lot of times, teams will win mismatches 56-28 and people will think it was a dominating blowout because of the spread. But that's rarely true. If you give up 28 points to a lower-tier team right out of the gate, that's usually a sign that your defense has some holes.
I think KU needs to keep the Jackrabbits to 14 points or fewer to feel really good about where its defense is headed. Anything much higher than that and I think the questions about the defense could be magnified.
Did Reynolds not have a very good August? He seemed to be playing above everyone else in the spring game.
Matt Tait:
I asked about Reynolds the other day and the coaching staff said he got off to a slow start in camp and spent a lot of time trying to recover.
He never took any steps backwards, but was slow to take steps forward and appears, for now, to still just be a guy who will play in obvious speed rushing situations.
I know he turned a corner the last week or so of preseason practice, so maybe he's on the right path. But remember, as good as he was in that spring game, it was just a spring game and he was going against reserve offensive linemen in a game where the quarterbacks were down when they were touched.
The future remains bright for Reynolds, but he's still got some work to do to be the difference maker people believed he might be after the spring.
How is Darius Willis looking on the D-Line? just curious.
Matt Tait:
Right now, he's looking a little undersized. At 6-2, 240, Willis has the potential to blossom into a decent defensive end, but I wouldn't look for him to make too much noise as his new position early on.
I will say this, though, Willis' attitude seems great, which isn't always a given for a guy who was a starter one year and has fallen off the depth chart the next.
From what you've seen from the QB competition, were you surprised by Cummings beating out Batty? And how big is the gap do you think?
Matt Tait:
I wasn't.
I think it came down to the fact that Cummings had more time to get the playbook down. Both are talented, athletic players who can throw the ball and work their butts off. But Cummings has had more time to study the playbook and, more importantly, to be coached by this staff, so I think that's what has him ahead.
I know both are working hard and I know Baty will continue to push him all season, which should make the position better overall.
Any way Sims redshirt's this year? Sounds like he has a huge hole to come out of after the three game suspension.
Matt Tait:
No chance. But I see what you're asking.
When he returns from his suspension, Sims will pick up regular work right away. How much will depend a little on how Taylor Cox and Brandon Bourbon perform in his absence, but my guess is starting with Week 4 KU's running back rotation will be heavily slanted toward getting Sims and Tony Pierson the carries they need and then rolling everyone else in when it's possible.
Mangino always talked about getting through the non-conference without injuries, I think the Orange Bowl year he specifically mentioned that. I'm sure HCCW would assume the same; however, Which areas can we afford maybe an injury and which area one injury could be detrimental?
Matt Tait:
KU's best depth seems to be at wide receiver and running back. Outside of that, there are some thin positions that would be in trouble with a serious injury.
Quarterback is the obvious one. If Dayne goes down, things change in a hurry.
Beyond that, I think the offensive line is another area that's vulnerable. There's decent depth on the right side, but it's mostly unproven.
Hi Matt ~
I haven't heard much about special teams for this coming season. How much emphasis is Coach Weis putting on special teams? Is he putting the best players on the field for punts/kickoffs or using mostly reserves? I hope he does not use the same punt formation that Coach Gill used last year! I cringed every time they lined up - it seemed as if a block was inevitable every time in that formation. Thanks for your great work!
Matt Tait:
Special teams has been a major emphasis this offseason, not only from Weis but from all of the coaches. Each is responsible for a different aspect of special teams and each takes that responsibility very seriously.
There will be some guys who are just special teams guys, but there also will be plenty of regulars out there. Weis believes this area is critical and, as you mentioned, he wants the best players to be on the field whenever possible.
I think you'll see a vastly improved special teams this season.
Since you are from Ft Collins, what do you prefer...Pickle Barrel or Yellow Sub?
Matt Tait:
Nice!!! Pickle Barrel's awesome, but I always find myself heading to Avo's when I'm in that neck of the woods.
As for Yellow Sub, I go out of my way to get there... I'll take Yellow Sub in a close one. But both are fantastic!
What is your attendance estimate for Saturday?
Matt Tait:
I've heard they're around 9,000 or so from a sellout, so I'm expecting a solid crowd. Obviously the weather will play a role, but, at last check, we're looking at 80 degrees and a 30-percent chance for rain at kickoff. I'll take that.
I'll set the attendance mark around 38,000, which is about 20,000 more than it would've been if the old coaching staff were still in town. Not bad.
Last year, our defensive stats were ungodly and the offense really wasn't impressive either. Which side of the ball do you think will stand out the most compared to the last two seasons and who do you predict to be the game changer?
Matt Tait:
The offense. I've said before that I think KU's offense could be one of the big surprises in the Big 12 this season. Obviously Crist will play a huge part in that, but I also think getting Daymond Patterson back will be huge for the offense. The guy is a dynamic playmaker and can change a game any time he touches the ball.
When Sterling got in Lawrence, there were a lot of questions regarding the shape he was in. I see he's lost 20 lbs, but do you think there will be a lot of rotation/subs coming in for Sterling and Tavai beings that they are the new starters?
Matt Tait:
Sterling said the other day that when he first got here he could only go about 4 or 5 plays in a row without needing a break. That's up to 10 or 12 now and improving every day.
Tavai also has taken major steps forward in the stamina department.
I think Tavai will get more rest than Sterling simply because there's more depth on the defensive line. But both will play a lot and should continue to improve their staying power each week.
Matt, I have a very important question. Did you know this video exists, and how much are we allowed to make fun of it on this site? (Seriously, I still can't believe this isn't a parody....)
http://www.youtube.com/watch?feature=player_embedded&v=d4E8mUxELNY
Matt Tait:
Wow. That's the first I've seen of that one and I honestly don't know what to say. I get being excited about something new and supporting your team, but I've been truly shocked by some of the stuff that Mizzou folks have done to show their excitement. This certainly qualifies. Odd.
what is the status of the kicking game is the returnee going to do it all punt kickoffs field goals and extra points
Matt Tait:
Junior Ron Doherty is the man in all three areas and will be as long as he doesn't wear out. I know they're looking to take some of the pressure off in kickoffs, but Doherty seems to be up to the task.
Special teams coordinator Clint Bowen said the other day, though, that he liked the guys behind Doherty and was confident that they would be ready if called upon.
Tait, let's talk kicking game! Do you have any idea what the range is for KU on field goals?
Matt Tait:
Another kicking question... Nice!
Bowen said the other day that he believed anything from 37 and in should be considered automatic. That's not to say 37 is Doherty's range. I think he can stretch to high-40s.
But I also would not expect KU to try too many deep kicks on fourth-and-short situations. Fourth-and-long, sure, but I think the fourth-and-shorts will be too tempting to go for most of the time.
Hey Matt, Aside from Coach Weis and Coach Campo, which coach do think is making the greatest impact improving the team this year?
Matt Tait:
They're all great and they're all working hard, but I think Tim Grunhard is busting his hump to whip those offensive linemen into shape. It's one of my favorite position groups to watch at practice.
I know I should wait & see what Weis does but do you think in 5 years KU has the youngest head coach in college football?
Matt Tait:
If you're talking Charlie Jr., I'll go no. He's on his way, but that would just be too young. He'd only be 24. I do think, though, if things go well, Charlie Jr., likely would stick around as a position coach for whoever the next guy is, maybe even as an offensive coordinator.
Lot of ground to cover before we get to that point, though...
The defense last year was just awful. I couldn't bear to watch a lot of the time.
Obviously, there has been improvement, but how much? Will the D be actually be pretty good or just barely mediocre?
Matt Tait:
That's the million-dollar question and I think the only way to give a good answer on that is to wait and see what they actually look like tomorrow night.
It's easy to hear how much better they look and, at times, you can get too caught up in the talk of it all. The proof is still in the pudding and until they show it out on the field, I think you have to wonder how much progress has been made.
I'm expecting this to be a greatly improved group, but I still want to see it first before I set the bar too high.
It'll be great to get a look at them tomorrow, but we'll get a much better indication of where they're at in Weeks 2-4.
Matt, let's fast forward a bit to December. KU is in a bowl game. From that point looking back on the season, how did it happen? Who stepped up and who did we beat?
Matt Tait:
Wow. You're ready.
If it gets to that point -- and that's still a big if -- it'll likely be because KU won three conference games and all of its non-con games. So, who did they beat?
Texas Tech, Iowa State and a surprise upset against either TCU or K-State would be one possibility.
As for who stepped up, it would have to be the defense. I think the offense will be steady all year, so in order to achieve that scenario that you're envisioning the defense is going to have to play big and help steal a game or two.
Most likely to happen first: Kale Pick throwing a pass on a trick play, the "jayhawk" formation, a kickoff/punt return TD?
Matt Tait:
I'll go with the return, specifically a kickoff return.
I think it'll be a little while before we see any "trick plays," but I bet they're in there.
Matt,
Thank you for all of the great coverage you provide on KU football. Every article get me fired up about this team.
What are the top three differences between a team coached by Weis compared to Gill that would give us fans a reason to believe we will be a competitive football team?
Matt Tait:
I've thought a lot about this and here's my quick answer:
1. Discipline. These guys know what's expected at all times and that's why, for the most part, they've bought in and fallen in line.
2. Adjustments. We've heard about several situations in which Weis has matter-of-factly said "if they do this, we do this, boom." That wasn't always the case with Gill. Too often, he and his staff stuck to their plan, even if it wasn't working, and that put the Jayhawks in a bunch of bad situations.
3. Confidence. Gill talked the game but you never got the sense that his confidence was genuine. That's not an issue with Weis. The man oozes confidence and that rubs off on the players every day.
Moderator:
Let's do a couple more and then get the official countdown started...
Do you expect Anthony McDonald to play at all on Saturday?
Matt Tait:
I don't. And I wouldn't be surprised if he didn't play until Week 3 or 4. It'll happen, though.
Has LB Miles not lived up to the hype since he was passed over by Heeney?
Matt Tait:
I don't think that's the case, I think Heeney has just exploded onto the scene and become a guy they can't keep off the field.
Miles might have been a tad overhyped (that includes by me), but he's there physically. The tough part for him has been picking up the playbook. But he's making progress every day and he's going to be out there right away, which should help him pick things up even faster.
I still think he's going to be a heck of a player.
Week 1 score prediction? Do you think Weis is the type of coach that would keep putting up points late in the game even if we lead by a solid margin?
Matt Tait:
I've got Kansas 49, SDSU 13... I don't think Weis will run up the score in an unsportsmanlike manner or anything like that, but I think he'll keep his foot on the pedal until the end, mostly because he wants to see what his team can do and he's got a lot of guys to evaluate.
If I set the number of KU wins in football this year at 4.5, do you take the over or under?
I think that we could win 5 and maybe even 6 games this year if things break just right, there are no major injuries and we sneak up on people...however, 5 Big 12 teams in the Preseason Top 25 is daunting, since we have to play them all. Your thoughts?
Matt,
All my friends look at me like I'm nuts when I say that we have a legit shot at going 6-6 this year. Last year, under poor coaching and with less talent, we were a few bounces away from being a 4-8 football team (Baylor and Iowa State games). I think we have significantly upgraded deficient positions as well as our coaching. Am I just drinking the Kool-Aid, or do you guys at the LJW think this could be a team that goes bowling? Thanks!
Matt Tait:
These are all pretty much the same question so it makes sense to group them. I'll be posting my official season prediction blog a little later today and it will include picks from a few other members of our staff.
Spoiler Alert: I think we're all of the belief that the Jayhawks will be better, but I also don't think any of us are ready to call these guys a bowl team yet.
Check the site in a little while for that blog.
We have to get a percentage wheel...how about a percentage wheel of spread...like we lose %, we win by 7, win by 7-14, 14-28, and just blew them away?
Matt Tait:
Long live the percentage wheel!!!
Let's wrap up today's chat with this one... Thanks to all of you for all the great questions and your participation.
Here goes:
Blowout win: 46%
Win by 14-28: 33%
Win by 7-14: 12%
Win by 7 or less: 6%
Lose outright: 3%
Enjoy the game, everyone, and be sure to check the site throughout today and tomorrow for all kinds of pregame, in-game and postgame coverage.

Moderator:
That's a wrap. Thanks again for your contributions and have a wonderful weekend. We'll see you all next time!