Completed chat with Matt Tait, KU football beat writer, about the KU coaching search
December 1, 2011
This chat has already taken place. Read the transcript below.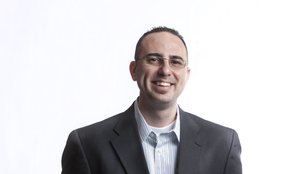 Have a question about the KU football coaching search? Then KU football beat writer Matt Tait is your guy. Matt will be answering reader questions starting at 2 p.m. on Thursday.
Moderator:
Hey, this is Jesse Newell, KUSports.com online editor. We've got KU football beat writer Matt Tait here to answer your questions about the KU football coaching search. Matt, are you ready for this?
Matt Tait:
Hearing the sounds of the Monday Night Football song right now...
Matt Tait:
So, yes.
Moderator:
All right, here we go ...
Since Zenger keeps everything close to the vest, in your honest opinion, do you think we made a play at Leach and missed, or do you think we even tried to pursue him?
Matt Tait:
Good question. I don't think KU full-court pressed him by any means. I think he was definitely a target, but I'm not sure they even got into the stages of negotiating... That's why I don't think it's fair to say KU swung and missed. WSU simply beat them to the punch.
Given that KU's defense was the worst defense in BCS football, who would be a good coach who could concentrate on resurrecting the defense - considering that there doesn't appear to be much talent on the roster?
Matt Tait:
There are a lot of defensive minded coaches out there who could be interested in this job. Dave Doeren at Northern Illinois was Wisconsin's DC for years, Mark Stoops and Brent Venables are current DCs and several others are out there who are defensive minded.
That said, I don't think KU will limit its options based on looking for a coach who emphasizes defense.
In addition, I think there is a decent amount of talent on KU's existing defense and the hope for KU is that a new staff will be able to bring that to the surface...
Moderator:
Sorry guys. Haven't done a chat in a while, and I seem to be pushing all the wrong buttons. If your screen has been janky with questions popping up and going away, it's my fault. Moving on ...
KU paid a relatively unproven coach $2 million a year. Is this precedent going to hurt KU's chances of hiring an arguably more proven coach like a Larry Fedora? Will KU be able to pay enough money to warrant enough interest? And do you think that may have been a major issue with Mike Leach?
Matt Tait:
Absolutely. The salaries are all relative. Fedora's making around $700,000 at Southern Miss. Double that to $1.5 million and he's loving life.
I think KU can and will afford to pay anywhere between the $1 million and $2.5 million range. All depends on the coach, the fit and that person's current salary...
As for Leach, I think KU would've paid him in the $2.5 million range with no problem. Can't see anyone else that KU might hire reaching that figure...
Is there a way Kansas can keep Reggie Mitchell on staff? It seems to me that one thing Coach Gill's staff did well was recruit. Which potential coach out there would be best from a recruiting standpoint?
Matt Tait:
There's been a lot of talk about keeping Mitchell in Lawrence to work with the new staff. I know Reggie's interested in staying and I know KU would love that. Anyone would. The man's a master recruiter.
As for the coaches out there who would be best for KU's recruiting interests, that's tough to say, but you gotta think the "right guy" will have ties to Texas since that state is so important to KU's recruiting. There were 38 Texans on last year's roster and I'm guessing there's room for that number to grow...
Matt,
Do you think there is any change that Mangino is on the list of candidates?
-Ted
Matt Tait:
I don't. Mangino's a great coach and he'll be on a lot of lists, but KU's won't be one of them... I do expect him to explore the idea of getting back into coaching this offseason, though, with Memphis looking like a possible destination.
Do you think Dr. Zenger's approach of "keep it quiet until it's done" is the best way to handle important matters like the coaching search, like KU's place in conference realignment.
Fromt the outsider it usually just looks like he isn't doing much, although we all know he is (I think???).
Matt Tait:
Personally, I do. I think it's been proven plenty of times that if you blab, you run the risk of looking like a fool at some point -- cough, cough, Missouri --
The other reason keeping quiet seems to be a good approach is the danger that leaks can create. Remember what allegedly went down in Manhattan with Gary Patterson and K-State? If all of that's true, Patterson might be KSU's coach if the people had stayed quiet. Not that they're crying, they're clearly in good hands with Snyder.
I get the frustration with all the silence. I really do. But I think it's something KU fans should be proud of and have trust in. The man knows what he's doing...
Jezze Jesse get it together HAHA JK
Matt Tait:
I'm hearing rumors that we're exploring the idea of canning Newell for his performance today... Also hearing that we've got an up-and-coming hot shot internet guru lined up to take his place.
That's all I can say...
Moderator:
Nice.
This may be common knowledge, but I can't find it anywhere. What coaches are still on staff? Just Mitchell? Mitchell and Beaty? Thanks!
Matt Tait:
All of the assistants who worked under Gill are still employed by KU and many of them are still working on the Jayhawks' behalf.
Reggie Mitchell has been named the interim head coach and he, WR coach David Beaty and D-Line coach Buddy Wyatt are actively recruiting for KU still...
There's no telling what will happen to all of these guys when the new staff arrives, but, it's pretty common for the new coach to at least interview guys interested in sticking around. I think we'll see that here, though I'd be surprised if more than 2 or 3 guys stuck around.
Call your shot Tait. Darkhorse- Tim Beckman for me.
Matt Tait:
Darkhorse? Sonny Dykes, head coach Louisiana Tech. He's Mike Leach light in a lot of ways, without all the crazy. He's not on KU's A-List but he's a heck of a coach and will do well wherever he lands...
What's the difference between Turner Gill and a mid major coach like Larry Fedora? Gill had a tougher job at Buffalo than Fedora does at Southern Miss. Why does Fedora deserve a shot?
Matt Tait:
Good question. Fedora's rise in the coaching ranks has been outstanding. From great Texas high school coach to Big 12 coordinator to head coach at a mid-major...
Gill didn't take those steps. He was never a high school coach or a coordinator and, in many ways, was in over his head at the BCS level right away.
Fedora has paid his dues, has been a grinder and is ready for the next step. There's a reason he's a hot candidate at Ole Miss and Texas A&M, as well as other places.
I have no doubt he'll do well whenever he makes the transition. The guys's a hard-nosed coach, who knows offense, emphasizes discipline and isn't afraid to let his coaches coach.
At this point, he'd be a home run hire for KU... Not sure it'll happen, though.
Moderator:
This chat, by the way, is powered by Cheez-Its (or at least those on Matt's desk).
Do you think that BGL was instrumental in us not going fully after Leach?
Matt Tait:
Nope. I've been told by multiple sources that there's no truth to that and that she had nothing to do with Leach not coming to Kansas.
She'll have some input here, as well she should, but thus far she's been letting Zenger run the show and it looks like that will continue...
I wasn't clear from your blog earlier today, how did you arrive at the 2 lists you created? Is one a wish list and one a probable list? Which list do you think our next coach will come from?
Matt Tait:
Yeah, it's a little unclear. I'm mostly just analyzing where we're at with those two lists....
I do believe that all of those guys on both lists are under consideration in some form or another and I could see it being any one of them.
The first list simply consisted of names that I thought KU fans would be OK with if one of those guys was named the new coach.
The second list consists of guys who might take some selling to the fan base but could still be good hires.
It's not a good and bad, as some have suggested. It's more an evaluation of the popular names still in the mix and the lesser known names also still in the mix.
As I've said, I still think there's a name or two not on either list that could emerge as a strong candidate.
For those who missed it, here were the lists:
Popular:
Mark Stoops
Larry Fedora
Brent Venables
June Jones
Skip Holtz
Less Popular:
Dave Doeren
Dave Christensen
Sonny Dykes
Dana Dimel
Troy Calhoun

Where did the money come from for Turner Gill's buyout, and are boosters interested in helping to pay for a new coach's hire?
Matt Tait:
Zenger said the money came from a redistribution of revenue streams. Specifically, that meant increased dollars from the new FOX television contracts...
He said last Sunday that the dollars from the new TV deal would go to whatever KU's top priority was, and, obviously, the coaching transition is now top priority.
As for the boosters role in this, I can't speak for any of them, but Zenger did say KU would tighten its belt and fund-raise to support the new staff...
We had an updated percent on conference alignment. Any chance we can get an "Updated A-List Candidate Percent?" I, for one, would enjoy it.
Matt Tait:
I'm not gonna lie... I absolutely LOVE that everyone loves the percentage wheel concept so much. I love it, too.
And, as I've said, I'll unleash one for the coaching search when the time is right. It's not right now.
I'm having a hard time identifying even the top group of candidates let alone being able to pin down a favorite and put out odds for this guy or that guy...
I won't forget about it, though. Have patience. The wheel will live on!!!
That said, the longer this goes, the more I think Dave Doeren's name rises on the percentage wheel.
Stay tuned...
Two words: Mike Ditka.
Matt Tait:
Daaaaa Bears!!!
None of us are that lucky...
I am hearing Andrea Hudy is doing an awesome job in redirecting the football conditioning program. She is obviously Bill Self's "secret weapon" in the basketball program. Any chance she gets the nod to direct both the basketball and football programs as the "strength and conditioning" coordinator?
Matt Tait:
She is doing a great job and things are changing in the football complex by the day. She's a very demanding and very talented person and KU is lucky to have her as they make this transition.
That said, I don't think there's any way she'll continue doing both when the new staff is hired. The new coach will likely bring in his own guy, and, quite frankly, I'm not sure she's that interested in taking on the kind of an overwhelming task that handling both sports would be. Talk about no free time.
She's one of the best in the business, though... As you all know.
Matt,
You keep saying that Zenger isn't worried about winning the opening press conference. Shouldn't that mean the fact that Dave Doeren lost to Turner Gill won't be much of a factor? It just seems like a guy with a proven record of recruiting well at KU and a great defensive mind should be pretty high on the list, especially with Leach and possibly Fedora out of reach.
Matt Tait:
Very well said. I'm as guilty as anyone of saying that Doeren's loss to Gill will hurt him, but the more I look at it, I'm not sure it would.
Maybe initially, but NIU went on to have a great season (9-3, 7-1) and, with this being his first year at NIU, the loss to KU came in just his second game as a head coach.
If KU ends up with Doeren, I think they'd be in good hands. I don't know that it'll get to that, though. All about timing.
But you're right, we've made a little too much about that loss to Gill, as damning as it may seem.
First, thank you for keeping the Jayhawk faithful aware of what's happening out (even if it's just what you think is happening). The more info the better.
Do you believe there's much of a chance of the search dragging beyond a couple of weeks due to reluctancy among some of the coaches to talk until their season is over (including bowl games) ?
Matt Tait:
Thanks a lot, VaJay... Glad to help.
As for your question, it wouldn't surprise me if it stretched out a little bit, but I don't think that's the goal. I still look for something to be wrapped up next week, with the possibility being there of introducing the new head coach to the KU faithful at halftime of the KU-Ohio State men's basketball game.
And, no... It won't be Jim Tressel.
Matt,
If yourself, Keegan, and Newell all got into a fight who would come out the clear winner?
Matt Tait:
In the interest of not hurting anyone's feelings, my lawyer and my mother have advised me against answering this question.
I think you know the answer, though.
To quote Will Ferrell, "I drive a Dodge Stratus. I work out. I can do 15 push-ups. People at work are scared of me!!!"
How about a Top 5 list of what makes the KU Football job worth taking and a Top 5 list of what makes coaches shy away from it...taking this one?
Matt Tait:

I like it! But let's go Top 3...
Pros:
1. Great facilities
2. Great salary
3. Big 12 Conference/BCS job
Cons:
1. Nightmare schedule every year
2. There's a lot of work to be done after these last two seasons
3. Big 12 instability

Matt,
How do you think these interview processes unfold with Zenger and the potential candidates? Obviously, previous coaching accolades are of utmost importance, so I am curious as to how important you believe the interviews actually are? Thanks for all the coverage.
Matt Tait:
I think the face-to-face interview is ENORMOUS... I mean HUGE.
Zenger's the kind of guy who wants to know as much about the man as he does about the man's credentials.
All else being equal, it wouldn't surprise me if he picked the coach he had the best vibe with... again, with all else being equal.
He's a smart guy and a veteran of coaching searches. He won't let one aspect — be it resume, personality, references, what have you — carry too much weight. He's looking for the total package and the right fit for KU.
Frank Solich? Only the winningest coach in Nebraska football history in his first 5 years. More than Devaney and Dr. Tom. Fired after 9-3 (but 7-7 the year before). Does good stuff at Miami (9-4 this year) and is extended through 2013. 67 years old. Thoughts? Another Nebraskan at the KU helm?
Matt Tait:
Haven't heard a whole lot about Solich and I think his age might be the reason why. Not that 67 is old, but coming to KU and turning this thing around is going to take someone with great energy who's willing to grind every single day.
Mangino was that guy in the beginning and eventually the job started to wear even him down.
Look for it to be a younger guy, even if Solich's resume is impressive...
Are you surprised with the how sensitive Nebraska fans and how personal they took to KU firing Turner? Omaha paper especially.
Matt Tait:
I kind of was. I did a couple of radio shows up there after the firing and they really wanted to blast KU for the move.
I understand where they're coming from, but if they had been covering every game, play, minute of the Turner Gill era at KU like some of us have, they'd understand where KU was coming from.
Had to happen. Period.
Matt, do you feel there may be any interest in Randy Shannon? He seemed to have some talented teams at UofM but appeared to have been fired a little too soon I thought.
Matt Tait:
I'm in agreement... Thought Shannon got a raw deal at The U. I don't know if he's a big-time candidate for any head coaching jobs out there right now, but I have heard rumblings of people interested in bringing him on as a coordinator.
The guy's a good coach and a solid football guy.
Any truth to the rumor that Tim Tebow is interested in the job?
Matt Tait:
He's busy.... WINNING FOOTBALL GAMES!!!!
In Tebow We Trust!
Can you (and do you) track Dr. Z's plane as it travels the country?
Matt Tait:
Because he's not using the University jet, he's untraceable (is that a movie?)...
He may be spotted at airports across America, but I'm not sure how many people outside of Lawrence, Manhattan and the Illinois State area would recognize him in a crowd right now.
That's a good thing for Operation: Stealth...
Matt
Big fan of your articles and play by play updates of our great coaching search. My question to you is: has KU considered Jim Leavitt (USF Coach) who was caught up in Manginogate a few years back. He has strong KSU ties back to Shehon and coached a near D2 school into a top 5 D1 powerhouse. You might have already addressed this, but I would assume he would be a good candidate. Let me know your thoughts and keep up the great work.
Matt Tait:
He would be a solid candidate, possibly even the favorite, but I'm hearing that it's a long shot at this point....
For one, he's tied up with the 49ers, who are 9-2 and probably will be playing for a couple more months. Second, the way things went down with him at South Florida is still a bad deal in many people's eyes. Could be enough to stay away.
If this thing really drags out, though, don't be surprised if he becomes a factor.
I wouldn't put him on my percentage wheel, though...
Matt, I was wondering if you had heard Terry Bowden's name come up at all. I'm not for sure of any ties with the AD, but he's back coaching at Northern Alabama and seems to have a great record, and would seem to be trying to work his way back to D1.
SSgt J Domann
Okinawa Japan
Matt Tait:
First of all, thanks for your service to our country. I get pretty caught up in all this sports stuff, but it's men and women like you who are out there doing what's really important. Thanks again!
As for Bowden... I've heard his name kicked around a little bit and nobody can really explain why he's not a hotter candidate. As you mentioned, he has a great resume and comes from a heck of a coaching family. He could be one of those "name guys" that I can't put my finger on. But right now I'm not hearing enough to put him firmly on any lists.
He could be a player here, though. No doubt.
Mr_A:
(quoting the appropriate reply) Nobody cares about your sucky Dodge Stratus, Tait!
Matt Tait:
Fair enough. Did I mention it has one of those Christmas tree air fresheners?
Do you have a sense for the mood of the players following HCTG firing?
Matt Tait:
Good question. Talked to quite a few of them in the days that followed and they were definitely emotional. Coach Gill was good to them and treated them with respect all the time. They'll miss that and they'll miss him.
They do want to win games, though, and I think they're open to a change even if they're a little sad to see Gill go.
Last go around Phil Fulmer had a lot of interest in the KU job but never seemed to get a fair shake. Is there any interest from him this time and do you think he would be a serious candidate?
Matt Tait:
I've been trying to get ahold of him to hear it from the horse's mouth. I would think he would be interested and I think KU would be interested in him. The guy had great success at Tennessee and is a proven head coach.
The one thing holding him back is that grind aspect we talked about earlier. Yeah, he's a proven winner at a place like Tennessee, where people line up for miles to play football for you... but can he come to a program like Kansas and do all that it takes to build the program and then sustain it?
The answer to that could be why we're not hearing much about him right now.
Do you think that the local media over-hyped the possibility of Leach being the leading candidate? It seems like now that he went to Wash St, the KU fan base has a Leach hangover and will be unenthusiastic for anyone hired whose name they don't know.
Matt Tait:
The hangover's a very real thing (and a phenomenal movie) but I do think Leach was a realistic target. His ties to Zenger were rock solid and the link to the Big 12 just made sense.
It's a bummer for KU fans (and media members) that the pirate didn't come to Lawrence, but it wasn't because he laughed at the idea. I'm pretty sure he was very interested in Kansas but saw WSU as a better fit for what he was looking for.
Hopefully people can move on from that and embrace the guy KU ends up getting, no matter who he is.
I've read many comments saying "this guy would be good except he's 62" or whatever age. How old is too old in the KU search?
Matt Tait:
Solid question. I don't know that there's an exact answer to that, but, as I've mentioned, younger is probably better because of the demands that putting this program back on the right track will bring...
Too young? 30s
Too old? 60s
Ideal age? 40-45ish
That's just my read, though. Nobody official told me any of that.
Matt, I'm tired of the booth. The Big 10 is boring. Think Dr Z will come see me?
G Mason
Matt Tait:
Depends on what you're having for dinner... Make it light and healthy and I think you'll have a good shot.
Seriously, though, KU could do worse than Mason and there's talk that he's interested, but I don't think he'll be a part of Plan A. Plan B? Perhaps.
Okay, enough already. Not getting any work done because of this Q & A! What are the odds that any of the canned NFL coaches looking for a job would take a look at KU? Also, what are the chances The Big Z has a stipulation that his next hire has to want the last names back on the jerseys?
Matt Tait:
Haha! I think the names will be back next year no matter who the coach is. What a bad idea that was.
As for the NFL guys... I just don't see it. I could be wrong, but I'm not sure any of those guys are good fits for Kansas and what Zenger is looking for.
When Gill came in, he moved guys around quite a bit who were successful before the moves (see: TO and KT). Do you see the next coach moving them back or you do think those were good moves on Gill's part?
Matt Tait:
I think Opurum's set on defense. He's worked hard to become a solid defender and deserves to play his senior year at the position that he's busted his butt to play for the past two seasons.
I also think Terry's set at safety.
You may see some movement but I doubt much of it will include any of KU's starters. We'll see.
Not a question, but just wanted to say this is awesome. There aren't many other fan-bases who get the kind of access and coverage that KU fans do. Great work on this and realignment, awesome stuff.
Matt Tait:
Nice of you to say. Thanks for the kind words and for helping create the best place to read and deliver KU sports news! We owe a lot to all of you!!!
Matt,
Do you think firing Gill after only 2 seasons will make potential candidates think twice about being interested?
-Ted
Matt Tait:
I don't. Under normal circumstances, it probably would, but these weren't normal circumstances. First of all, Gill was overmatched and not prepared. Second, the change in leadership changes the landscape and makes what went down a unique situation that anyone out there could understand.
Guys will want assurances from Zenger that he's not going to have a short leash for them, and they'll get that. They'll also get a contract that's fair to both sides unlike the one that Gill was given, which put KU in a horrible position.
This might be off of the wall. But, with the recent firing of Jack Del Rio from Jacksonville. What are your thoughts about Del Rio being a possible candidate for KU? Afterall, he has Kansas ties (since he earned a degree from U. of Kansas).
In addition, based on the fact that Reggie Mitchell, David Beatty and Buddy Wyatt are still on the KU Football Staff. Is this Sheahon Zengers way of keeping continuity and allowing these assistants to be retained by the new incoming head coach? So, that the current roster and recruits see that their recruiting coaches are still going to be at KU (once the new HC is announced)?
Matt Tait:
I know about the ties for Del Rio, but I don't see him as being what KU is looking for.
As for the coaching staff, I addressed it a little earlier and think that 2 or 3 of Gill's assistants could definitely catch on with the new staff.
Mitchell and Beaty are solid candidates to be those guys and that will only help recruiting, there's no doubt about it.
Poor Taiter, how much longer is he gonna be abused? Is he getting overtime?
Moderator:
I'll take this one. Ten more minutes, folks. And don't feel too bad for him. I saw him break out the Mike and Ikes a while ago.
A few names I've thought of but no one seems to consider are coaches from the BEast who may be worried about their conference losing an AQ bid (or if that goes away, any real chance of being in the top 12/16 or whatever a new system might require). Guys like Butch Jones, Charlie Strong, Skip Holtz.
They would be in a more secure conferee and they'd make approximately a half a million dollars more per year.
And then I'll also say there hasn't seem to have been any mention of Manny Diaz either which seems strange.
Matt Tait:
The Big East thing is a very real deal. Some of those guys are looking and some of them could be great fits for Kansas. Holtz was a candidate last time around.
It's hard to say how much will come of that because looking is different than interviewing and getting actively involved, but it's a good read. Who'd have thought six months ago that the Big 12 could be the place coaches come for security. Crazy!
You're right... not a lot of talk about Diaz. Not sure why other than the inexperience factor. The guy's a crazy good defense coordinator, though, as long as he has the horses to run with.
JayhawkSlant is reporting that Houston Nutt may be interested in the job. What's the likelihood that Zenger grants him an interview?
Matt Tait:
I'd say 50-50 right now... He's a name guy who could be intriguing based on the success and longevity he enjoyed at Ole Miss.
But there's something about hiring a guy who was just fired that seems strange to me.

Moderator:
Lightning round. Fifteen words or less.
You don't seem to confident about fedora anymore. Why? Ole miss is supposedly looking to hire kirby smart and A&M is keeping Sherman.
Matt Tait:
Fedora to KU could happen. Still think he's a candidate at Ole Miss & he may want to wait 1 more year for A&M to open...
Matt,
What is a good comeback for us Jayhawk diehards that live in other Big 12 college towns when taunted about our football?? (especially here in Norman, Ok)
Matt Tait:
Hmmmm... I'll think on that one and try to come up with something. Basketball's the obvious answer but it's so unoriginal...
If you were a betting man, right now your money would be on.....
Matt Tait:
My money (which I don't have much of) would be on Dave Doeren. And I wouldn't bet a lot.
I think there's a real good chance that it'll be a bigger name and a better resume, but with all this talk about the right fit, Doeren's name keeps popping into my head.
Matt Tait:
Don't hold me to that, though... YIKES!!!
Moderator:
Sigh. Forget 15 words or less ... A few more.
Matt -- Whats for dinner? Oh and this is great stuff!
Matt Tait:
I'll be on the radio with Brian Hanni from 4:45 to 6:00 and he tells me he's feeding me... I think 23rd Street Brewery. Sounds good to me. Glad you've enjoyed it. We'll find time to do another one for sure. It's been awesome!
Hate to ask this, but what are the chances that we simply take the 'interim' tag off of Mitchell and make him the new full time coach?
Matt Tait:
Zero. Reggie's a great coach, a great recruiter and a valuable member of any staff, but he's not being considered for the head coaching job.
KU fans should definitely hope he stays in town, though...
Matt do you think the LJW would buy you Dragon Dictation for these?
That way you won't get Cheeze its on the keyboard or the sticky fingers from Mike n ikes????
Matt Tait:
I'm guessing no... They do provide soap, water and paper towels, though!!!
Not a question, just a comment , but I don't always agree with what you say but I always appreciate the effort you put in to say it.
This is why you are indeed,
"Tait The Great"
Tait for pres!
Moderator:
Couldn't hold back all the Tait love any longer.
Matt Tait:
Much appreciated. I'd think something was wrong with you if you agreed with everything I said... But I'm glad you enjoy the work and appreciate you and everyone else contributing to our discussions!!!
Moderator:
That'll wrap up today's chat. Thanks to everyone for stopping by.
Matt Tait:
Thanks to Jesse for sifting through thousands of terrific questions and thanks to all of you for stopping by. We'll do another one soon and I'll continue updating the blog often. Thanks again. Back to the phones now!
Stay tuned...